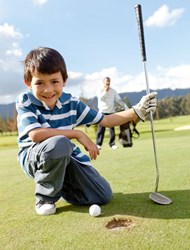 Cerritos, California (PRWEB) May 16, 2013
Broadview Mortgage and Century 21 Astro have partnered with the ABCUSD Education Foundation to organize the First Annual Fun Golf Tournament. The event is being held at at Ironwood 9-hole course in Cerritos.
The ABC Unified Education Foundation is a non-profit foundation that provides financial assistance for the school district by way of grants. With recent cuts to the State of California's budget, public schools have seen a decrease in funding. After school enrichment programs, summer programs, and other extra-curricular programs have seen drastic cuts due to budget constraints.
"It is our hope that through sponsoring fun events like this we can create awareness of the fact that ABC Unified needs the support of local businesses." says Chris Apodaca, Assistant Director of Branch Development for Broadview Mortgage.
The golf tournament is set to take place on May 22nd from 4pm-6pm. Prizes for "Best Putt", "Longest Drive" and a special $9,000 "Hole-in-One" will be offered. Proceeds go to benefit the ABC Unified Education Foundation.
For more information regarding the event or to donate to the foundation please contact Terri Villa-McDowell at 562-926-5566