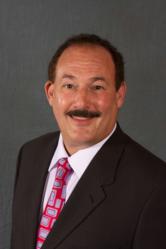 These changes will benefit Miami by creating jobs, attracting new international business enterprises, and further boosting the commercial and residential real estate markets.
Miami, FL (PRWEB) May 15, 2013
The Realtors Commercial Alliance of the MIAMI Association of Realtors (RCA MIAMI) will host a discussion at PortMiami, 1015 North American Way, Terminal J, at 9 a.m. on May 31, 2013, addressing the future of Miami's industrial structures.
The discussion, "South Florida as a Cargo Hub: Next Generation Industrial Buildings," will address the needs of Miami's industrial buildings and warehouses in an effort to remain competitive against other major ports throughout the world, especially as many infrastructure enhancements that affect local and global industry, like the PortMiami Tunnel and the Panama Canal expansion, near completion.
Six speakers are scheduled to talk about the foreign markets that presently trade and are expected to trade goods through PortMiami and Miami International Airport as well as the specific needs that they have in housing their goods in Miami. They will also discuss the need to retrofit existing buildings, the types of features that new and existing industrial buildings need, and how REALTORS® can become more knowledgeable about these needs and changing trends.
"It is extremely important for our community and real estate professionals to understand the impact of the new and changing goods coming into our air - and seaport," said Michael Silver, RCA President and First VP at CBRE, who is scheduled to speak at the event. "These changes will benefit Miami by creating jobs, attracting new international business enterprises, and further boosting the commercial and residential real estate markets."
In addition to Silver, Anthony J. Burke, CEO of Construction Group, Inc.; Bill Johnson, Director at PortMiami; Daniel T. Marcus, Sr., VP of Development at the South Florida Logistic Center; Barbara Pimental, Executive VP at Florida Custom Brokers & Freight Forwarders; and Bruce W. Retzsch, AIA, Principal at RLC Architects Group, Inc., are also expected to speak at the event, which is being held in partnership with PortMiami.
"These experts," Silver said, "will give us insights into the changes and help our members create and market the next generation of industrial buildings."
About MIAMI Association of REALTORS
The MIAMI Association of REALTORS was chartered by the National Association of Realtors in 1920 and is celebrating 93 years of service to Realtors, the buying and selling public, and the communities in South Florida. Comprised of four organizations, the Residential Association, the Realtors Commercial Alliance, the Broward County Board of Governors, and the International Council, it represents more than 27,000 real estate professionals in all aspects of real estate sales, marketing, and brokerage. It is the largest local association in the National Association of Realtors, and has partnerships with more than 100 international organizations worldwide. MIAMI's official website is http://www.miamire.com.
About RCA MIAMI
MIAMI REALTORS Commercial seeks to serve commercial members and to shape and unify the commercial real estate brokerage and service industry in South Florida. With more than 1,500 members, it is the only association of REALTORS dedicated exclusively to commercial real estate interest throughout Miami-Dade County. The Alliance provides member services, including a legislative voice, education opportunities, a code of ethics, and networking opportunities that provide enhancement of commercial REALTORS knowledge base and ability to service their clients. The Alliance conducts the Annual Commercial Real Estate Expo, the largest commercial expo in South Florida.
###