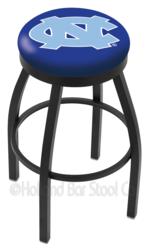 Explore Holland Bar Stool furniture at Goedekers.com
Ballwin, MO (PRWEB) May 20, 2013
The Holland Bar Stool Company, in addition to crafting the fine bar stools, produces outdoor grill covers, automobile tire covers, billiards table covers, and more.
And the best part?
All are emblazoned with the logo of your favorite sports team, college or university.
Goedeker's, a leading home goods and furniture retailer, is proud to announce the expansion of their furniture selection by more than 4,000 Holland Bar Stool products.
Explore Holland Bar Stool furniture at Goedekers.com and support your team, college or university.
About Goedeker's
Goedekers.com is home of online appliance retailer, Goedeker's. Since 1951, Goedeker's has been providing hometown service to the St. Louis area. Now, Goedeker's is proud to bring that same hometown service to the whole continental United States. Whether it's appliances, furniture, mattresses, or plumbing supplies, Goedeker's sells it all. To explore GE Cafe Appliances, appliance package deals or many more fine home-related products, visit Godekers.com.
About Holland Bar Stool
Holland Bar Stool Company is based in Holland, Michigan, where we manufacture and ship our products. Our merchandise is constructed from the finest solid Red Appalachian Oak or solid hardwood maple for the wood products, and high quality plating grade steel for metal products. Our metal stools have an oven baked powdercoat finish that is extremely durable and long lasting, while our wood is finished with the finest catalyzed lacquer in the industry. We offer a variety of sizes: 18" chairs, 24" counter stools, 30" and 36" bar stools, a number of finishes for both wood and metal products, and a huge assortment of upholstery options. We offer custom heights, custom wood finishes, and since we have our own upholstery department C.O.M.'s are always welcome.