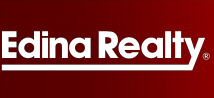 Blaine, MN (PRWEB) May 16, 2013
The Lakes in Blaine, MN offer a complete lifestyle with walking paths, parks, and lakes for the whole family to enjoy.
Kris Lindahl has extensive experience working with homes in The Lakes neighborhood and is proud to announce a new resource available to buyers hoping to find their dream home.
The city of Blaine is home to some of the state's best schools, health-care facilities, entertainment venues, and dining options.
"I've created a website where potential buyers can focus their search on the city of Blaine and therein find the best available properties in The Lakes neighborhood," Lindahl said.
The website allows buyers to pick specific areas of interest and be shown an inside look at what's available from Edina Realty.
The Lindahl team will be notified of the buyer's interest and contact them at the earliest time convenient for the buyer.
"I want buyers to get a step ahead of the rest by using resources like this," Lindahl said, and continued, "and in a competitive market like Blaine every advantage is a must."
The Lakes in Blaine feature custom-built homes and a surrounding environment to match.
Potential buyers can visit The Lakes Homes For Sale website or for more information call Kris at (763) 280-7349 and get started today!