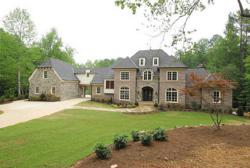 Many brokers are telling us how this tool has completely changed the way they do business online, and with the feedback we continually update the feature set to improve the broker process
St Petersburg, FL (PRWEB) May 15, 2013
A Pinellas County real estate search engine optimization firm has recently released their web development toolkit for online real estate marketers and to great fanfare. ARME Realty.com specializes in the deployment of cutting edge web development tools that allow real estate web site owners to maximize their online presence with minimal effort.
Their unique toolkit allows real estate website owners to target all of the cities and zip codes where they would prefer to do business by essentially casting a "web net" of highly optimized, targeted website pages showcasing available listings. The team at ARME Realty.com has deployed this unique technology across various settings with strong results and has tweaked the components to fit the unique needs of real estate professionals nationwide.
"The real estate search engine marketer understands the importance of strong content across as many pages as possible. For that person, this tool is a must have," states Simon Landers, spokesperson.
"Many brokers are telling us how this tool has completely changed the way they do business online, and with their feedback we continually update the feature set to improve the brokers' web development processes," continues Mr. Landers.
The digital landscape has forced many real estate professionals to reevaluate their marketing efforts, and with the ever changing Google algorithm ARME Realty states that it is more important than ever to align your website strategies with real long term solutions designed to maximize the number of first page placements you have on Google and other popular search engines.
For more information about ARME Realty.com visit the website or call (727) 459-8841.