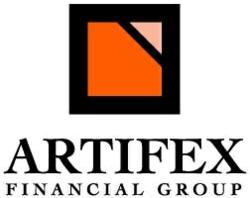 Folio Institutional allows us to pass through these advantages very cost effectively and efficiently to almost any size portfolio
Dayton, Ohio (PRWEB) May 17, 2013
Artifex Financial Group, an independent Registered Investment Advisor headquartered in Southwest Ohio, is pleased to announce that they have been accepted into the Folio Institutional Model Manager Exchange program.
According to Doug Kinsey, Partner and Chief Investment Officer, Artifex is making the following managed portfolios available to financial advisors who are looking for effective money management solutions for their clients:
AFG Large Cap Core
AFG Equity Income
AFG Hedge
AFG Dividend Growth
AFG Cloud Nine Technology
"We have been blessed with outstanding risk-adjusted returns over the past several years and we wanted to promote this for other advisors and financial planners who may wish to provide their clients with our models," Kinsey said.
"Folio Institutional allows us to pass through these advantages very cost effectively and efficiently to almost any size portfolio. The Folio technology makes it very easy to establish and manage client accounts, and we have been delighted with the results. Our models are based primarily on individual stocks and ETF's utilizing a low-turnover, value-oriented strategy. Thanks to the ability to fractionalize shares, we create what is essentially a personal mutual fund for the client. The client can check performance at any time and instantly see how their investments measure up to a specific benchmark, and get additional statistical information as desired."
Advisors interested in learning more should contact Doug Kinsey directly at 855-752-6644.
(Folio Institutional is not affiliated in any way with Artifex Financial Group, other than as an investment custodian and technology provider).