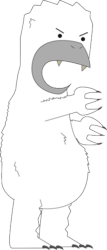 "Running tabletop drills is one of my favorite parts of this job. Educating your team shouldn't be boring. It's an interactive way to engage your team on best practices for the worst case scenarios." - Bryan Hill
Atlanta (PRWEB) May 16, 2013
Preparis, an innovative business continuity and life safety company, is launching a free interactive webinar on Tuesday, May 21, from 2 to 3 p.m. EST, called "Running Effective Tabletops - Best Practices for Crisis Team Training". With hurricane season quickly approaching, businesses not only need to be prepared for natural disasters but all potential crises such as explosions, bomb threats, workplace violence and hazardous chemical spills. For those unfamiliar with a tabletop, these drills are designed for a business to run with a select group of team members to prepare for different threats to their operations. FEMA endorses tabletops as an effective way to train all levels of an organization.
"From my years in the consulting world of experience, I can tell you that a business continuity program is useless unless your team has been trained on what to do in the event of a crisis, before it happens," said Nathan Childers, VP of Services for Preparis and one of the hosts for the webinar. "Businesses who go through a significant incident, without having a trained crisis team and tested business continuity program, may never often do not recover."
Childers mission with Preparis is to provide clients with a comprehensive preparedness and recovery SaaS solution. With more than 15 years of consultative experience, he has worked for several management consulting firms including PricewaterhouseCoopers (PwC), DRT Strategies and The Childers Group, assisting both commercial and federal clients through a wealth of projects. Nathan also spent eight years as a U.S. Army Infantry Officer, serving both stateside and overseas, including a combat tour in Iraq. Along with Childers, Preparis in-house FEMA-certified emergency management consultant, Bryan Hill, will host the educational webinar.
"I'm excited to work with a subject matter expert like Bryan, who's been trained directly by FEMA on how to run effective tabletop drills, because we both leverage our skills to help educate businesses to ensure they are prepared for the worst-case scenarios," Childers said.
Hill has a Master's Degree in Public Health from the University of Georgia's College of Public Health with a concentration in Epidemiology with a Graduate Certificate in Disaster Management from UGA's Institute of Health Management and Mass Destruction Defense. He has completed several FEMA certification training courses, along with conducting and evaluating various tabletops and full scale exercises for organizations and buildings. He has designed dozens of tabletop drills for multiple threat categories, which are available for Preparis clients.
"Running tabletop drills is one of my favorite parts of this job," Hill stated. "Educating your team shouldn't be boring. It's an interactive way to engage your team on best practices for the worst case scenarios."
In the Preparis' webinar, Childers and Hill will discuss lessons learned from disasters including the Boston Marathon bombing, Superstorm Sandy, and the Virginia Tech shooting to showcase how tabletop drills test organizations' business continuity and emergency preparedness plans before having to put them into action during an actual crisis. They will then review key steps every business can take to protect its people, revenue and brand through regular training drills.
To register for Preparis' upcoming webinar, please click here: https://www1.gotomeeting.com/register/323701905. Attendees can submit inquiries for the question-and-answer session in advance to webinars(at)preparis(dot)com or via Twitter @preparis. Those interested in attending are encouraged to sign up as soon as possible, as space is limited. Registrants will also receive a sample tabletop exercise to conduct with their crisis team.
About Preparis
Preparis provides leading technology and professional services that drive its clients' business continuity, emergency preparedness and life safety programs. They deliver the industry's first subscription-based emergency preparedness platform, with a two-way emergency notification system that is simple and easy-to-use in the event of a crisis. The platform also combines expert information, response protocols and employee training, designed to help companies build and maintain a capable crisis response team and recovery teams to streamline communication during a disaster. For more information about Preparis, please visit http://www.preparis.com.