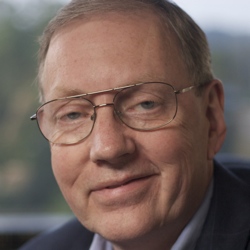 I believe it's time BP made good on its promise to 'make things right.'
Birmingham, AL (PRWEB) May 16, 2013
Alabama Governor Robert Bentley signed a law Tuesday that allows the state to enter into a "public-private partnership" to redevelop the Gulf State Park Convention Center and Lodge. Birmingham attorney Michael J. Evans commented on the news in a new post on his blog, BP Oil News, which covers the BP oil spill and the BP settlement.
Funding for the redevelopment will come from the Natural Resource Damage Assessment (NRDA) Early Restoration process. BP's funding of NRDA early restoration projects came about after negotiations between BP and the Gulf Coast states and federal government. It is considered part of an effort to help the states recover from BP's Deepwater Horizon explosion and oil spill.
The project had to be approved by both BP and the NRDA trustees. Approximately $85.5 million in NRDA funding is allocated for Gulf State Park enhancements.
The redevelopment of the convention center and lodge have not received universal support. In a post at BP Oil News, Birmingham attorney Michael J. Evans notes that local environmentalists are using social media to oppose the project.
"According to the Los Angeles Times," Evans said, "BP spent over $90 million on advertisements vowing to clean up and restore the Gulf Coast. But when a North Alabama company was paid $9.7 million on its BP claim, BP called the payment absurd and contested it."
"I believe it's time BP made good on its promise to "make things right," said Evans. For more posts by Evans about the BP settlement, visit BP Oil News or BP Settlement News.
Attorney Michael J. Evans is the owner of the Law Offices of Michael J. Evans, LLC in Birmingham, Alabama.
Sources:
The term "BP Settlement" refers to the settlement in In Re: Oil Spill by the Oil Rig "Deepwater Horizon" in the Gulf of Mexico, on April 20, 2010, MDL NO. 2179, that was finally approved by U.S. District Judge Carl Barbier on December 21, 2012, and filed on that date in the United States District Court for the Eastern District of Louisiana. A copy of the Final Order and Judgment are attached to this press release.
All information in this news release is derived from the post on BPOilNews.com. Information contained in the BP Oil News post come from the following sources:
May 14, 2013 GulfCoastNewsToday Bentley comes to Gulf to sign legislation for new Gulf State Park Lodge, http://www.gulfcoastnewstoday.com/area_news/article_155d00e0-bcd4-11e2-8a2d-0019bb2963f4.html
September 2, 2010 Los Angeles Times: BP shelled out big bucks for advertising. http://articles.latimes.com/2010/sep/02/nation/la-na-oil-spill-20100902
AdAge.com June 2, 2010 article: "BP Print Ads Promise to 'Make This Right': http://adage.com/article/news/bp-print-ads-promise-make/144196/
Alabama's 13 May 14: "Governor Bentley signs new law to restore Gulf Coast Park"
http://www.alabamas13.com/story/22250001/governor-bentley-signs-new-law-to-restore-gulf-coast-areas
March 18, 2013 Insurance Journal article entitled, "BP Challenges 'Absurd' Oil Spill Claims." That article states that "BP launched its promised appeal against "fictitious" and "absurd" oil spill compensation payouts on Friday and asked a judge to temporarily halt those made on a so-called business economic loss basis."
Later in the article, the reporter writes that, "In its filing, among the examples BP offered of "absurd" claims, the British company referred to a $21 million payment made to a rice mill in Louisiana situated some 40 miles (64.4 kms) from the coast that earned more revenue than in spill year of 2010 than in 2007, 2008, or 2009.
"It also cited a $9.7 million recompense for a highway, street and bridge construction company in northern Alabama, almost 200 miles (322 kms) from the Gulf, and which does no business in the region, and for which 2010 was its best year on record." http://www.insurancejournal.com/news/national/2013/03/18/284986.htm
About the Law Offices of Michael J. Evans, LLC
Michael J. Evans is a Birmingham, Alabama attorney with a background in mass tort and complex litigation, both locally in Alabama and nationally using the Internet. Evans has extensive experience using the Internet and social media to connect injured clients with law firms.
Contact:
Michael J. Evans
Law Offices of Michael J. Evans, LLC
P.O. Box 55055
Birmingham, AL 35255
205-999-3726
mjevans(at)mjevans(dot)com
Advertising disclaimer: No representation is made that the quality of legal services to be performed is greater than the quality of legal services performed by other lawyers. The hiring of a law firm is a serious decision that should not be based on advertising alone.