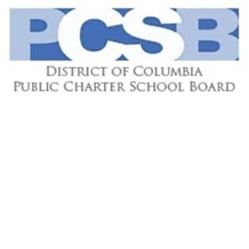 Washington, DC (PRWEB) May 17, 2013
DC Public Charter School Board (PCSB) is accepting public comment on its 2014 Experienced Operator Guidelines for experienced, successful charter operators to apply to open a charter school in the District.
The 2014 guidelines require applicants operating schools around the country to describe how their charter operator experience would support a new DC school, and how their existing school model would be adapted to serve DC students. If approved, the new school could open in August 2014 – a full year ahead of the roughly 15-month timeline for an approved start-up DC charter school.
In response to public feedback about the 2013 guidelines process, PCSB will hold a 30-day comment period on the 2014 guidelines from May 15 to June 15 with a public hearing on May 20 at 6:30 p.m. at Carlos Rosario International PCS, 1100 Harvard Street, NW.
"We have excellent homegrown charter operators here, and want to expand school options through attracting the best charter operators and management organizations to DC. We want to hear feedback from DC residents about how these groups can fill education needs in our local communities," said Board Chair John H. "Skip" McKoy.
Under the draft guidelines, applications would be due September 9, successful applicants would be announced November 18, and if fully approved, could open a new public charter school as early as in August 2014.
Click here to view the guidelines. To submit public comment, please email iigodan(at)dcpcsb(dot)org or mail them to the attention of Isoken Igodan c/o PCSB, 3333 14th St NW, Suite 210, Washington, DC 20010. To sign up to testify at the public hearing, please contact iigodan(at)dcpcsb(dot)org or call PCSB offices at (202) 328-2660 by 3p.m. the day of the hearing to be placed on the witness list and bring ten copies of your testimony to the hearing.
About PCSB: The DC Public Charter School Board (PCSB) is setting a national model for creating quality public school options through its rigorous review of new charter applications and effective oversight of charter school performance that is leading the transformation of public education in Washington, DC. PCSB currently oversees 57 public charter schools on 102 campuses serving 34,673 students living in every ward of the city. Learn more at http://www.dcpcsb.org.