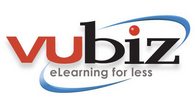 Los Angeles, CA Toronto, ON (PRWEB) May 16, 2013
Vubiz has launched the new online Health and Safety for Managers and Supervisors program in the U.S. Vubiz and CCOHS (Canadian Centre for Occupational Health and Safety) developed a Canadian version that has been extremely successful. Vubiz and CCOHS developed a U.S. version now available. The objective of the elearning program is to promote a workplace free from the risk of injury and illness.
The new U.S. Health & Safety for Managers & Supervisors online program is 6-8 hours in length and also counts as credit for Health & Safety professionals.
The intensive, but popular course provides managers and supervisors and those with health and safety responsibilities with the information they need to prevent workplace injuries and illnesses and to develop a safety culture in the workplace.
Topics include:

Introduction to Health and Safety Training for Managers
Safety Principles and Risk Management
Legislation
Hazard Recognition and Control
Emergency Preparedness and Fire Prevention
Occupational Hygiene
Ergonomics
Workplace Inspection and Accident Investigation
Program Development and Implementation
Credits
The on-line course includes the following credits/points:
American Board of Industrial Hygiene (ABIH) 1.5 Industrial Hygiene CM Points
(approval #09-2374)

Canadian Registration Board of Occupational Hygienists (CRBOH) 1.0 CM Point
(approval #2009-61)

Board of Canadian Registered Safety Professionals (BCRSP) 0.5 CM Point
(approval #09219)
Contact Vubiz for a sample of course