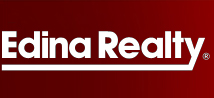 I use my technological expertise coupled with an extensive knowledge of the market to help my clients succeed
Blaine, MN (PRWEB) May 16, 2013
Blaine Real Estate Listings are highly sought after by potential buyers in this real estate market. Information and resources available to buyers, though, are few.
Kris Lindahl released a website for buyers interested in Blaine Real Estate Listings to help them gather better information.
The website, according to Lindahl, allows buyers to enter in details about what they're looking for in a home but will focus their search on properties available in Blaine, MN.
"By using this website buyers can stay informed on what's available from Edina Realty and be confident they're making the right decision," Lindahl said.
Over several years Lindahl has accrued the necessary knowledge to build a resource like this one and several others.
"My team and I are dedicated to giving clients the best experience they can in this real estate market using proven resources and many years of on-the-ground experience," Lindahl said.
One thing clear to clients of Lindahl's is the confidence gained when working with such an experienced agent.
"I use my technological expertise coupled with an extensive knowledge of the market to help my clients succeed," the experienced agent said.
Potential buyers can visit the Blaine Homes For Sale website or for more information call Kris at (763) 280-7349 and get started today!