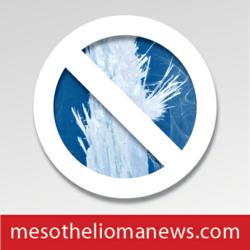 DALLAS (PRWEB) May 19, 2013
Scientists are on the verge of unraveling the genesis of cancer. By studying the behavior of distorted genes in the malignant microenvironment (inside the body) studies are attempting to recode damaged gene signals so the body's immune system can search and destroy cancer. But that's not all. 1
P53 protein has long been the subject of intense investigation because it acts as a tumor suppressor. In over half of all cancers, it is present but distorted. In almost every other type of cancer it appears normal, but other defects cause malfunctioning that leads to the same deadly outcome. When P53 is impaired, mutant cell division goes unchecked. This is cancer proliferation. Until now, researchers have theorized that P53 was central to two crucial anti-tumor processes: 1.) delaying mutant cell division until the body's DNA repairs it and; 2.) killing cancer cells already formed. 2
It has been theorized that P53 controlled these two events capable of reversing cancer itself. Monday, however (May 13, 2013), researchers at the Molecular Genetics and Cancer division of Walter & Eliza Hall Institute in Victoria, Australia, turned prior theories on their ear. Ms. Liz Valente explains that during the last two decades it has become clear what factors, external or inherited, enable P53 to block cancer cell division and induce apoptosis (cell suicide). These two roles were considered P53's tour de force. 2
"To our surprise," Strasser says, "p53 could still prevent cancer formation, even without being able to make cells die or stop dividing after DNA damage." 2
This revelation means scientists will go back to the drawing board to reevaluate P53's ultimate role. The Australian team now believes it isn't just one protein but several working in concert, performing multiple complex functions simultaneously, that allow for repair of mutant cells in the first place, rather than regulating cell death and division after mutation has occurred. 2
Attorneys at the national mesothelioma law firm of Baron and Budd say they speak quite literally when expressing astonishment over new research breakthroughs occurring every day. "Researchers all over the world are on the cusp of the big breakthrough. P53 research is suddenly a new ballgame. With any luck this team's excellent work will soon offer up a new cancer therapy— perhaps one capable of stopping the war, not merely prolonging the fight."
About Baron & Budd, P.C.
The national mesothelioma law firm of Baron and Budd, PC, with offices in Texas, California and Louisiana, has a nearly 40-year reputation of "Protecting What's Right" for asbestos patients and their families. It was one of the first plaintiffs' law firms in the U.S. to litigate a mesothelioma lawsuit.
In 2012 the firm was again acknowledged on the National Law Journal's "2012 List of Top 100 Verdicts." The firm's attorneys achieved a $48 million verdict for a California mesothelioma sufferer and his family (Bobbie Izell, et al. v. Union Carbide Corp., et al., Los Angeles County, Case No. 4674). The firm's mesothelioma attorneys achieved the largest mesothelioma verdict ever in the state of Texas, a $55 million verdict for an asbestos patient and his family in El Paso (Hernandez v. Kelly-Moore Paint Co., Inc., No. 20003559 Texas Dist. Ct., El Paso County). Contact Baron and Budd at 1.866.855.1229 to learn about the best mesothelioma therapies, mesothelioma physicians, treatment centers, and expert attorneys. Or please visit: http://baronandbudd.com/areas-of-practice/mesothelioma-attorney/.
1 iMig International Mesothelioma interest group, "A new way of looking at cancer is on its way," May 10, 2013: http://imig.org/archives/1769
2 Walter+Eliza Hall Institute for Medical Research, "Research reveals cancer-suppressing protein 'multitasks,'" May 10, 2013: http://www.wehi.edu.au/site/latest_news/research_reveals_cancer-suppressing_protein_multitasks.