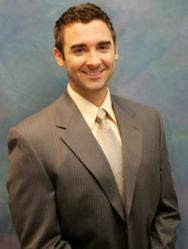 Along with providing relief from pain, chiropractic also facilitates healing, which means there's less downtime after an injury.
St. Louis, MO (PRWEB) May 16, 2013
Dr. Alex Vidan is proud to partner with the St. Louis Rams cheerleaders for his second season in a row. He has the responsibility of helping to ensure that the 27 women who comprise the St. Louis Rams Cheerleaders are in sound physical condition. Dr. Vidan, who has a Doctorate of Chiropractic, uses natural methods when treating injuries and in encouraging continued well-being.
Recently, Dr. Vidan observed, "Chiropractic treatment is useful in two basic ways. Spinal manipulation and adjustments are helpful in maintaining good posture and physical health; chiropractic care goes a long way in reducing the risk of injury. Plus, this method of treatment is one of the best ways to deal with muscle strains and other problems that are common amongst cheerleaders." He added, "Cheerleaders are, in essence, athletic performers and must deal with the same issues as any athlete who is intensely physically active."
How helpful is chiropractic care when it comes to dealing with injuries common to professional cheerleaders? The Journal of Manipulative and Physiological Therapeutics, (March 2011) noted in its study entitled The Effects of a Closed-Chain, Eccentric Training Program on Hamstring Injuries of a Professional Football Cheerleading Team that closed-chain hamstring exercise intervention as administered by a chiropractor reduces hamstring injuries and associated pains. Hamstring strains as well as ankle and other lower body sprains in cheerleaders are common, as they account for 50% of cheerleading injuries.
"The benefits of chiropractic treatment are felt immediately," stated Dr. Vidan. "Along with providing relief from pain, chiropractic also facilitates healing, which means there's less downtime after an injury." Dr. Vidan noted, "The squad performs a lot more than people think, making special appearances, and there's a lot of travel involved, all of which can take their toll physically. The Rams cheerleaders, like many others, have found that chiropractic methods, which are gentle and noninvasive, offer relief and foster sound physical health."
Dr. Vidan, who received his Doctorate of Chiropractic degree in 2004 from Logan College of Chiropractic in St. Louis, Missouri, first became interested in chiropractic after he suffered a sports injury while in college. Suffering from regular, painful headaches associated with his injury, he was introduced to chiropractic methods by a friend. Treatment was so effective that he decided to become a professional chiropractor.
For more information on Vidan Family Chiropractic and Dr. Alex Vidan and Dr. Sara Vidan go to http://www.drvidan.com/. To reach Vidan Family Chiropractic by phone call (314) 678-9355. Vidan Family Chiropractic is located at 889 S Brentwood Blvd, Suite #108, St. Louis, MO 63105 and sees patients Monday through Thursday.