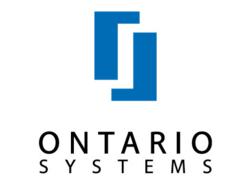 Indianapolis, IN (PRWEB) May 16, 2013
Ontario Systems, a leading receivables management technology and services provider, congratulated Vice President Administration and Chief People Officer Jill Lehman today, who was named the Indiana Chamber of Commerce's Ogletree Deakins and HR Dimensions HR Professional of the Year. Jill's accomplishments span a 15-year career in a variety of leadership roles focused on sourcing, developing and leading talent strategies.
"At Ontario Systems, our people focus revolves around engagement and preparing the organization for growth," Lehman says. "In today's marketplace, people are a competitive advantage. Effective people strategies must focus on simplicity, empowerment, innovation, and accountability."
"My accomplishments are really my team's," Lehman added. "I'm very proud of our work surrounding the company's culture, well-being efforts, talent acquisition, and overall business alignment."
Over the past two years, Lehman and her team launched Ontario Systems's You-Powered Talent Credo, rolling out several new tools designed to keep a close watch on engagement and morale, in addition to new initiatives designed to promote physical well-being among the company's employees. That work was honored at the Chamber's 49th annual Human Resources Conference and Expo in Indianapolis.
"We've made it our business to keep the company a people-first organization," says Ron Fauquher, Ontario Systems CEO. "We believe that is the way we will best serve our customers. Jill's work, and that of her team, has noticeably strengthened our business. Looking into the future, I'm confident her leadership will allow us to serve our customers in new and important ways."
About Ontario Systems
Ontario Systems LLC is a leading provider of accounts receivable and revenue cycle management solutions for the collections and healthcare industries. Offering a full portfolio of software, services, and business process expertise, Ontario Systems customers include nine of the 10 largest collections agencies, and three of the five biggest health systems in the U.S., with 55,000 representatives in more than 500 locations.
To learn more about how Ontario Systems can help power up your receivables, visit OntarioSystems.com, or email info(at)ontariosystems(dot)com.
Ontario Systems Public Relations Contact:
Casey Stanley
casey.stanley(at)ontariosystems(dot)com
765-751-7118