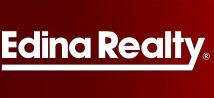 There's something awesome about a satisfied customer...
Eagan, MN (PRWEB) May 16, 2013
Searching for a new home is an exciting time for buyers in this real estate market, but it has its downsides too. Many buyers call on homes that turn out to already be sold.
Kris Lindahl of Edina Realty has released a new resource for Eagan residents to use to build confidence in their homes search.
"As an experienced Eagan Real Estate Agent I'm proud to say that this website will make the whole search process easier for buyers," Lindahl said.
The Minnesota Buyer Search website allows buyers to fill out a detailed form regarding what they're looking for in a home and receive a real-time email with a customized search criteria built by Lindahl.
Also included in the email is a hyperlink to all homes matching that criteria available through Edina Realty.
"This really gives buyers a leg up on the competition," Lindahl said, and continued, "It's an inside look at what Edina Realty has to offer."
Lindahl has earned the unofficial title of 'Internet Marketing Specialist' from his peers for combining technological expertise and a vast knowledge of the real estate market to give his clients the best experience possible.
"There's something awesome about a satisfied customer that encourages me to keep building competent resources like this one," Lindahl said.
Call Kris now for more information at (763) 280-8498 and visit the Minnesota Buyer Search website now to get started.