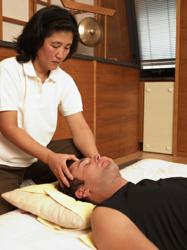 Scottsdale, AZ (PRWEB) May 15, 2013
Social media marketing is a proven and affordable way to generate sales at your massage practice.
Included in your social media campaigns should be Twitter messaging, which has evolved into an effective tool in building awareness and revenue for your business.
According to Statistic Brain, there are now over 5.5 million Twitter users worldwide. Many of these individuals are not just using the service for personal use. They're making buying decisions from tweets they receive from friends and businesses.
Businesses that use online scheduling software can generate quick sales by adding a booking link right in their tweets. This enables customers to view available appointment times and instantly schedule their massage.
"Twitter is simply a means to an end for a business owner, and your commitment to it is paid for by the results," said Guy Kawasaki, former chief evangelist for Apple and founder of Alltop.com.
Here are three ways Twitter can help grow your massage practice:
1. Promote your discounts.
Tweets are free advertising for your massage business. They're also the perfect spot to promote your specials.
As reported by Get Satisfaction and Column Five Media, 43.5 percent of individuals follow a business on Twitter for discounts and coupons. Take advantage of this pattern through exclusive Twitter discounts and increase your bookings.
2. Get referrals.
Twitter followers are not only more likely to make a purchase, they frequently re-tweet and share messages with others.
According to a study by Constant Contact and Chadwick Martin Bailey, 60 percent of brand followers are more likely to recommend a brand to a friend after following the brand on Twitter.
Twitter is also an excellent tool to promote any customer referral programs at your massage practice.
3. Communicate with customers.
Your followers are not just looking for deals. They also want to communicate with your business through Twitter.
Establishing a relationship with your customers builds loyalty. And loyal customers will continue to book appointments with you.
A survey by InBoxQ found that 60 percent of respondents would be more likely to follow a brand that answered them, while 64 percent would be more likely to make a purchase from that brand.
Learn how Appointment-Plus online scheduling for massage therapists can boost sales at your practice. Call 800-988-0061. Visit http://www.appointment-plus.com.
#
About Appointment-Plus: Appointment-Plus is the leading provider of online scheduling software for massage businesses. It offers customer self-scheduling, reminder notifications that reduce no-shows by 70 percent, and online credit-card processing. Appointment-Plus integrates with Outlook and Google calendars.