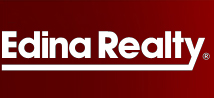 I want to work with buyers from the very first step
Farmington, MN (PRWEB) May 16, 2013
Kris Lindahl, an experienced Farmington Real Estate Agent, has released a website that allows buyers to fill out a detailed form regarding what they're looking for in a home.
Once the form is submitted buyers will receive a real-time email that includes a customized search criteria and a hyperlink to all homes matching that criteria.
"Buyers are looking for resources that strengthen their homes search," Lindahl said, and continued, "I'm hoping Farmington residents will take full advantage of this website."
Many buyers face obstacles that can put them in a less-than-stellar mood like calling on homes that turn out to already be sold, and "we want to prevent that."
Once the buyer expresses interest in a home the Lindahl team makes it a priority to get them to the property before it is sold.
"I want to work with buyers from the very first step, and make that first step the most confident it can be," Lindahl said.
In addition to the state-of-the-art search system the website also holds general information on market trends and links to other resources Lindahl has created.
Lindahl's vast network of human and technological resources give him the advantage over other agents nationwide.
Call Kris now for more information at (763) 280-8498 and visit the Minnesota Buyer Search website now to get started.