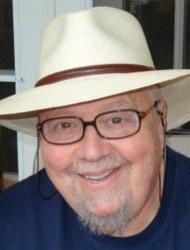 The most wasted day is that in which we have not laughed. --Sebastian Chamfort
Columbus, Ohio (PRWEB) May 20, 2013
Can you tell a joke well?
Do people roll their eyes when you start to tell a joke?
Would you like to be funnier as a speaker, teacher, presenter of any kind?
Do you sometimes feel like your funny bone is missing?
Can't think of a snappy comeback when someone hits you with a zinger...until 2 hours later?
If this sounds like you, don't worry. Help is here. I believe that everyone can locate and develop their sense of humor; and even learn to tell a joke well. I am not kidding. Most of us want to get all the laughs we can. There is mounting evidence of the power of humor and laughter to heal and help us enjoy life, but most people cannot tell a joke.
Mistaken notions about humor and laughter.
1. The belief that you are either born with a sense of humor or not. The truth is that the ability to laugh is inborn. People who are born blind and deaf laugh because it is inborn, not because they learned how. But, your sense of humor is something you can develop over your lifetime.
2. There's a lot more to humor joke telling. A good sense of humor is personal. It is the willingness to see the funny side of life; the ability to see the non-serious element in a situation. Even if you are terrible at telling jokes, you can have a great sense of humor.
3. You do not always need to be able to explain the reason why you are laughing. Although there are many benefits of laughing, exactly WHY you are laughing may not be easy to explain. This is especially true when an authority figure, e.g., boss, teacher, parent, or judge, asks, "What's so funny?" If you stop to analyze and explain why you are laughing, the funny dies.
Humor Without Joke-telling - tried-and-proven tips for generating smiles, chuckles, and even guffaws, mostly without telling jokes.
1. Find the unintended humor of reality. Comedian, Steve Allen, encouraged looking for the unintended humor of reality. Examples: sign in a store window: Any Faulty Merchandise Will Be Cheerfully Replaced with Merchandise of Equal Quality. Or, sign in an Acapulco restaurant, "The manager has personally passed all the water served here". Collect examples to share with others or just review them when you need a lift.
2. Wear funny hats or T-shirts with funny sayings printed on them. Have a "Funny Hat Day" at work. My wife's favorite T-shirt is emblazoned with the message: MY NEXT HUSBAND WILL BE NORMAL.
3. Become a toy collector. Shop for toys that suit you best. A simple wind-up toy may be just the icebreaker to get to know a new employee at work or to create a pleasant exchange with a new customer.
4. Wear fun badges. Start your own collection. One of my favorites: "I'm not deaf! I'm ignoring you!"
5. Inject humor into your environment. Put cartoons on bulletin boards at work, or a humorous poster at your desk. Joel Schwartz, MD, child and adolescent psychiatrist has this droll outgoing message on his voicemail: "Hi, this is Joel Schwartz. I am not here right now because I am making some important changes in my life. Please leave your name and phone number and I will call you back as soon as possible. If I don't call you back, you are one of the changes!"
6. Schedule fun. To be sure you get to see a funny TV show, movie, go to a comedy club, or just play with your children, put it on the calendar as "Sacred Time"
7. Enroll in a humor class. Adult education programs offer classes to help you develop your humorous personality. "Humor Conventions" are now held throughout the year.
8. Hang out with people who have a good sense of humor. People who make you laugh, who leave you feeling uplifted, are role models for you. You can find lots of them at the Association for Applied and Therapeutic Humor.
9. Subscribe to humorous publications. Try online newsletters: "Laughing Matters" (The Humor Project); "The Joyful Noiseletter" (Fellowship of Merry Christians); "The Journal of Nursing Jocularity".
10. Become a HUMOR e-PAL. E-mail or text a friend something you find humorous. Chances are they will send you something fun in return; infuse your day with laughs.
11. Get your humor the modern way: GOOGLE 'jokes' then visit any of the dozens of websites that pop up.
12. Sign up for "How to Be Funny(ier)," a webinar on joke-telling, with me and comedy coach Jeff Justice. We cover 20 tips to avoid the common mistakes that kill jokes. Attend an upcoming class or buy the recording now.
Use these ideas to be more humorous and less serious, and get the most out of life. Everything goes better with humor and you definitely don't have to be able to tell jokes!
Read a detailed article on this topic.
###
Steve Wilson is a psychologist, author, speaker, and consultant who helps people and organizations get the absolute most out of themselves while they love every minute of it. The Director of National Humor Month, he is a distinguished international authority on applied and therapeutic humor. His philosophy is "Don't Postpone Joy". His mission is "Changing the Face of the World, One Smile at a Time". For more information, call (USA) 1-800-669-5233, email: steve(at)stevewilson(dot)com; visit the website.