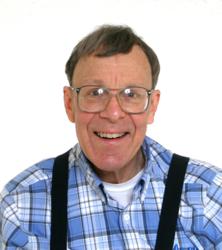 (PRWEB) May 16, 2013
Company forming to provide unusually effective fat loss support.
To launch the company, it's raising early start up funding and recruiting charter customers on the Indiegogo crowd funding site.
(See http://www.indiegogo.com/projects/building-the-worlds-most-effective-fat-loss-support-site-using-proven-methods/x/2390951 .) The site will be up until the end of the day on 5-31-2013.
Their aim is to achieve over 90% of their membership site members losing the fat they want to lose and keeping it off – permanent fat loss.
There are several reasons they think this is doable. Founder David Eller says:
"The two biggest reasons people give up and fail at fat loss are they get too hungry to continue or they give up at a point when simply continuing would bring success."
1. Their solution to too much hunger is to focus on hunger free fat loss from sustainable lifestyle upgrades plus a bit extra.
The founder, David Eller, puts it this way: "Calories DO count; but what those calories are from and what else you do counts more"
"There ARE several strategies that produce hunger free fat loss" he says. He believes that "People who use all the proven methods achieve permanent fat loss."
2. And, their solution to people giving up when they hit set backs or problems is to provide a support site that:
helps people learn what works,
helps people make easy but effective starts doing those things, then get good at doing each thing,
and helps people continue when they have set backs.
"….people in studies of programs to lose fat weight that just use some of these methods, found that having support while losing fat DOUBLED the number of people who succeed."
He believes that by providing all the techniques that work, not just some of them, focusing on hunger free fat loss, and providing such complete support will enable members of this membership site to achieve a success rate of over 90%.
Why their focus fat loss instead of on weight loss?
Mr Eller says:
"1. What looks bad and causes health problems is excess fat. That's really what people want to be rid of.
More than that, he adds, "The lifestyle that adds excess fat shortens life and causes serious diseases in the people who follow it. The better news is that the lifestyle that slows aging and protects health makes fat loss dramatically easier to do and keep doing."
2. Many people who lose weight wind up losing muscle and bone weight. This is NOT a good idea." As Mr Eller points out, doing it this way harms health and sets up the person doing it for gaining back the fat they lost.
In fact, he says, "One of the biggest keys to hunger free fat loss is to do the exercises now known to be safe to do that ADD weight and strength to muscle and bone.
Those exercises burn calories for hours after you stop doing them as your body works hard to build you back enough to be able to do more next time.
And the muscle you add burns MORE calories than the fat it replaces."
(In California where he lives is a company, The Perfect Workout, that acts as a gym plus personal trainer that teaches this technique. Their sessions are only 20 minutes each and even one a week is effective. They find women and older people do just fine with them – not just men.)
When Mr Eller tried their method in the at home strength training he was already doing, he got more exercise in that first session than in the previous month of exercises as he had been doing them!
As he puts it, "Despite being someone who loves to eat and socialize while sitting down and loves movies and reading and reading online, I've still been able to lose 30 pounds I've kept off. And, it's quite doable now to keep it off, I just keep doing the things that took it off."
His hope is that people who support his efforts to stop the obesity crisis will help fund him in building this support site.
And, his main aim is that people who are ready to make an effort to lose fat who would begin if they had more effective methods to use will sign up as charter members.
Such readers can go to his crowd funding site at:
http://www.indiegogo.com/projects/building-the-worlds-most-effective-fat-loss-support-site-using-proven-methods/x/2390951 . The site will be up until the end of the day on 5-31-2013.