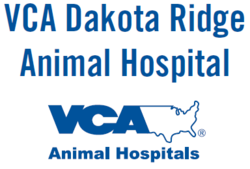 Drs. Hays and Musgrove are dedicated to providing the best in pet health care and Faithful Friends is extremely grateful to them, and excited to make this free service available to our community of pet lovers
Denver, Colorado (PRWEB) May 21, 2013
Dr. Bobbi Musgrove and Dr. Emily Hays of VCA Dakota Ridge Animal Hospital in Littleton, Colorado will answer non-emergency pet health questions Tuesday evenings on the social pet website, Faithful Friends.
"If you have a question about your pets' diet or nutrition, grooming needs, disease prevention or any other health and care concerns we invite you to submit them on the Ask a Vet section of Faithful Friends," says Toni Noel, owner of Faithful Friends.
The online question and answer section gives anyone with non-emergency questions about their pet a place to submit their inquiry to a licensed professional veterinarian who will provide answers supported by years of experience and education. Questions can be on a variety of subjects and submitted at any time throughout the week. Dr. Musgrove and Hays will log into Faithful Friends each Tuesday to submit their answers.
More information about diet, care, exercise, and training for pets can be found at the Faithful Friends resource section of their website. Details on supplements, proper food, and training fitness programs are available, but visitors should always consult with a veterinarian before initiating any routines.
Stay updated with the latest news, tips, training tips and helpful products from Faithful Friends by signing up for their newsletter. Connect with Faithful Friends on twitter @FaithfulFriends and share your own story with the Faithful Friends community on Facebook.
Faithful Friends is a social community for pets and pet lovers that serves as a resource for information and services, as well as a social site to share photos, videos and stories about your pets.