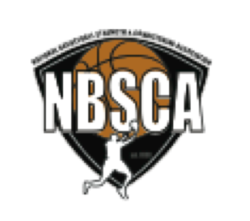 Boston, MA (PRWEB) May 16, 2013
Game Plan Holdings LLC. (GPLH), which is doing business as Game Plan Nutrition LLC, a nutritional supplement company focused on safe yet effective products, is proud to announce the company will be presenting at the 2013 National Basketball Strength Coaches Association Vendor Trade Show on May 16 at the JW Marriott in Chicago, Illinois.
Game Plan Nutrition will meet with NBA strength coaches to discuss their involvement in becoming a part of GPN's exclusive network of trainers. Game Plan Nutrition's cutting-edge business platform allows their trainers to sell the safe-for-testing products to their clients, reaching the consumer directly. The natural ingredient based, hormone-free product line are an ideal partnership that would exceed the expectations of the NBSCA. Game Plan Nutrition's Whey Protein and Focus Food Bar are NSF certified for sport, thus being certified banned substance free, and the perfect fit for professional athletes in the NBA.
About Game Plan Nutrition
GPLH owns and operates Game Plan Nutrition LLC, a newly formed sports nutrition company based on a trainer affiliate program. Game Plan Nutrition LLC is a product line of safe and tested nutritional supplements that allow the user to get effective results in the safest way possible. The official Game Plan Nutrition LLC product launch will be in the summer of 2013.
Forward-Looking Statements
Certain statements made in this announcement may constitute "forward-looking statements" within the meaning of Section 27Aof the Securities Act of 1933, as amended, and Section 21E of the Securities Exchange Act of 1934, as amended. Management cautions that these statements are based on management's current knowledge and expectations and are subject to certain risks and uncertainties, many of which are outside of the control of the Company that could cause actual results and events to differ materially from the statements made herein. For a more detailed discussion of the risks that could affect our operating results, see our filings with the Securities and Exchange Commission, including our annual report on Form 10-K and our subsequently filed quarterly reports on Form 10-Q. The Company's actual results could differ materially from those contained in the forward-looking statements. The Company assumes no obligation to update any forward-looking statements, whether as a result of new information, future events or otherwise.