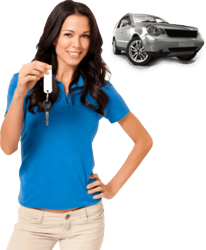 Greenville, SC (PRWEB) May 16, 2013
While there are many companies that advertise things like "100% approvals!" or "No one rejected!" but Valley Auto Loans is one of few companies that actually deliver in the world of low credit auto financing. It is rare to find an auto loan company or no credit auto dealerships that is trustworthy, fast, and easy to work with. It is even more rare to find an auto lender that not only accepts those with bad credit, but also actually focuses on clients with bad credit to help them get back on their feet. Valley Auto Loans strives to be all of these things, and they love nothing more than to help a client get exactly what they need.
In the past, Valley Auto Loans has been able to approve over 98% of their applicants for high quality auto loans. Many of these applicants had bad credit, bankruptcies, and even no former credit histories. It is clear that this company specializes in helping the underdog and giving aid to those struggling financially.
Recently, Valley Auto Loans announced in several discussions that they would be making changes to their system that allowed for 100% approvals for all of their applicants in regards to special finance auto loans. Over the past month, their approval rate and number of loans provided skyrocketed until their now 100% approval rate. They have also improved their blog, and added several tools to help any of their visitors become more knowledgeable about credit scores, auto loans and shopping, and other important financial information. This new Valley Auto Loans is looking better than ever, and their approvals rates are further evidence of their improved state.
About Valley Auto Loans
http://valleyautoloan.com/ is the leading auto and cars finance provider in USA fully dedicated to help its customers acquire national car and auto financing. They design and develop customized no credit auto and car financing, bad and good credit auto and car loans. Voted the best for "Quality Customer Service; Best National Auto Loans Service" by thousands of people, their finance experts focus in providing its customers information and various tools available for different auto loan offers, help them to choose the best that fits their budget as well as the related eligibility guidelines in detail.