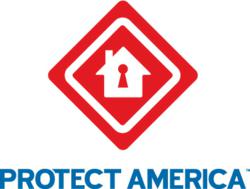 Education and awareness are the best ways to protect people against these types of crimes..
Austin, Texas (PRWEB) May 15, 2013
Door knocking scams are nothing new. In general, these con artists focus on simple scams that involve a fake charity or bogus magazine subscriptions. With a home security focus, door knocking scams can become incredibly complicated and, sometimes, difficult to remedy. One common technique for these criminals is to claim to be a representative of the homeowners' actual alarm company. They convince the homeowner to agree to a new monitoring contract.
"Because so many homes advertise the presence of an alarm system, there's really no shortage of victims," said Mackenzie Kelly, a spokeswoman for Protect America. "These criminals are clever and often convince people to sign additional contracts on top of their existing monitoring agreements. Obviously they're not providing any real value but they can be a pain to get out of."
The U.S. Federal Trade Commission (FTC) offers a number of tips for spotting and avoiding home security door knocking scams. If a door-to-door salesperson is offering a "limited time offer" or "upgrades" to your security system, it could be a sign of a scam. Though a few security companies engage in door-to-door sales, the tactic is generally considered too risky for security companies to be reliable, Kelly added.
"Education and awareness are the best ways to protect people against these types of crimes," Kelly said. "It's shocking that these scams work but there's a reason they keep doing them."
In many local jurisdictions in California, many jurisdictions require special permits for door-to-door solicitations. This information can be found on many city or country websites. Homeowners can also defend against this type of scam by simply not engaging with salesman that knock on their doors unannounced.
Some homeowners are going to need to be more alert than others. Residents of San Diego, Sacramento, Stockton, and Santa Maria should be especially vigilant during the summer months.
For more information about home security door knocking scams, visit the FTC website at http://www.consumer.ftc.gov/articles/0195-some-home-security-systems-may-be-scams.
Call 1-800-951-5190 to speak with a Protect America home security expert about a wireless alarm system.
Visit http://www.ProtectAmerica.com/shop/home-security-systems for more information.
About Protect America, Inc.
Based in Austin, Texas, Protect America is the nation's leading wireless home security company. The company employs more than 300 people and has secured 400,000 American homes since its founding in 1992. Protect America is part of the Rockbridge Growth Equity family of companies that includes the Cleveland Cavaliers and Quicken Loans.