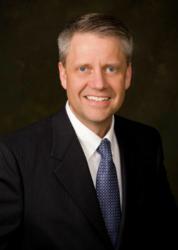 They have helped us work through several issues in our QuickBooks file that would have really hurt our business if left unchecked. - Doug Burgoyne, CEO of Veridicus
Layton, UT (PRWEB) May 16, 2013
Ignite Spot has recently announced a new program that will help small business owners fix their QuickBooks accounting problems.
The firm now provides 30 minutes of free QuickBooks help with one if its Certified QuickBooks Pro Advisors. During the session, the accountant works directly with the business owner to fix accounting errors, QuickBooks setup problems and other common issues.
According to Ignite Spot's CEO Eddy Hood, most businesses up to $5 million in annual revenues are using QuickBooks to track their finances. In his experience serving over 500 businesses nationwide, he reports that each company has struggled with common issues when using the software. He said that a 30 minute phone call with a professional will give business owners the knowledge and tools they need to get back on track.
Due to the popularity of the program, Ignite Spot has a waiting list in place for business owners requesting help. Anyone seeking help will need to contact the firm and schedule their appointment. More details on how to get Free QuickBooks Help from Ignite Spot can be found here.
About Ignite Spot Accounting Services
Ignite Spot provides bookkeeping services and financial dashboard reports to businesses in the $500K - $10 million annual revenues range. They are headquartered in Utah and currently have 6 offices throughout the country.