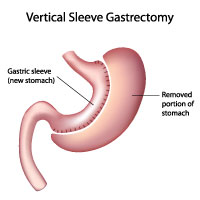 Dallas, TX (PRWEB) May 16, 2013
Sleeve gastrectomy performed at the Dallas bariatric surgery practice of Dr. Frank D. Veninga, North Texas Bariatric & General Surgery, is now covered by Novitas Solutions. Novitas Solutions is an approved Medicare Administrative Contractor for Jurisdiction H, which includes the state of Texas among other states. The removal of the Non-Covered status indicator by Novitas Solutions will allow patients of Dr. Veninga's practice to undergo sleeve gastrectomy without having to pay entirely out of pocket, if they are eligible for coverage due to their morbid obesity.
Revised Medical Coverage Policy
It was announced by Dr. Wayne English, Lloyd Stegemann, and John Morton that the Novitas Solutions jurisdiction posted a revised medical coverage policy that was improved with the addition of the coverage of laparoscopic sleeve gastrectomy. Dr. Veninga's Dallas bariatric surgery practice was pleased to hear about this change that became effective for Texas, Arkansas, Colorado, Louisiana, Mississippi, New Mexico, Oklahoma, and Texas on December 21, 2012.
Sleeve Gastrectomy Procedure
Sleeve gastrectomy is a surgical weight loss procedure that is an effective alternative to gastric banding. During sleeve gastrectomy, Dr. Veninga carefully reduces the capacity of the patient's stomach by removing a substantial portion of the organ, in turn reducing the appetite of the patient. The patient then goes on to lose weight due to the reduced appetite experienced following surgery.
Risks and Benefits of Sleeve Gastrectomy
There are a variety of benefits that come from choosing the option of sleeve gastrectomy, including:
· Bypass of intestinal tract is not required
· The surgery preserves the stomach's natural structures
· It is a safe, proven procedure
· The residual stomach will be able to function normally
As with any other medical procedure, there are some potential complications that may occur, including wound infection, splenic injury, and peritonitis; however, these complications are rare. Unlike some other forms of weight loss surgery, the procedure is not reversible.
Dr. Veninga and His Staff
Dr. Veninga and his highly trained staff provide bariatric procedures in order to allow patients to overcome morbid obesity and lead healthier lives. In 1987, Dr. Veninga established his general surgery practice, and in 2000 began performing bariatric surgery.
For further information, visit the North Texas Bariatric and General Surgery website or contact the practice at:
4333 N. Josey Lane, Suite 207
Carrollton, Texas 75010
972-395-5527
Originally posted by Frank Veninga