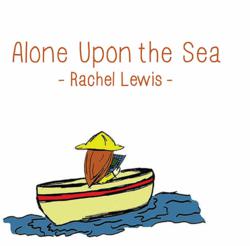 Lynchburg, VA (PRWEB) May 15, 2013
Liberty University Press' new children's book, "Alone Upon the Sea," follows the adventures of a small girl as she travels to different places around the globe.
The unnamed small girl packs only a map and sets out to find "something more." During her travels, which are written in rhyme, the main character discovers new places and learns the meaning of bravery, integrity, independence, as well as the significance of reading. Author and illustrator Rachel Lewis hopes her book will impart a love for reading and an understanding of how important each of our individual journeys are.
Throughout her life Lewis has been captivated by literature. Growing up, she spent hours reading books by authors such as Dr. Seuss and A.A. Milne. Inspired by her favorite childhood authors and desire to create her own story, Lewis penned "Alone Upon the Sea."
The book is available on Amazon and Barnes & Noble.
About the Author:
Rachel Lewis is a recent Liberty University graduate with a master's degree in Elementary Education. In addition, her works have been featured in Bumples and Fun For Kidz Magazines. Currently, she resides in Virginia and is hard at work writing the next chapter of her story.
About Liberty University Press:
Liberty University Press remains at the forefront of helping more Christian authors than ever achieve their personal publishing goals. Visit Liberty University Press online for more news and information.
About Liberty University:
Liberty University, founded in 1971, is the largest private, non-profit university in the nation, the largest university in Virginia, and the largest Christian university in the world. More than 100,000 students attend classes on its 6,800-acre residential campus and study in its thriving online education program.