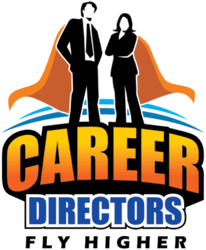 Having recognized the need, CDI has focused its energies on being 'the' resource for self-employed career and resume professionals.
Melbourne, Florida (PRWEB) May 16, 2013
Certified as a resume writer. Check.
Certified as a career coach. Check.
Pulling hair out trying to figure out how to turn this into a financially successful business and not just a struggling hobby. Check.
So what now?
Career Directors International (CDI), a global association of resume writers and career coaches, has long-recognized that to be successful in self-employment in this industry, it takes more than just completing training and certification in the field.
CDI President, Laura DeCarlo, states, "So many individuals struggle and go out of business within the first year because they put themselves at such great risk by blindly creating ineffective processes or policies without knowing what works and what can go wrong. From business contracts to client policies, and knowing how to sell to figuring out how to price, it can be totally overwhelming to try to figure it out on your own."
Having recognized this need, CDI has focused its energies on being 'the' resource for self-employed career and resume professionals. In fact, their survey findings and feedback show that members who use their processes and tools make two to three times more than the industry average.
CDI has developed a wealth of complementary resources for their members such as:

Mentorship programs.
Business contracts, questionnaires, and forms.
Marketing plans.
PowerPoint presentations.
Industry partnerships resulting in complementary job fair booths and speaking opportunities.
Publicity campaigns and publicity opportunities (along with the copywriting materials).
Publishing opportunities in books, ebooks, and journals.
Sales strategy documents.
Over 40 hours of expert 'how-to' business, sales and marketing webinars/teleclasses. Just yesterday CDI recorded the 90-minute program: Secret's from the Winners Circle: How I went from start-up to success-story, with a panel of four expert guests.
Industry pricing and packaging surveys.
24/7 member-to-member support Q& groups.
Best practices tip sheets on topics such as selecting credit card processors, selling, and service/product packaging.
Most recently, CDI's industry leaders have collaborated to release a new course entitled: Raise Your Prices with Ease: Pricing It, Getting It, Nailing It. This complements the existing Entrepreneurial Wisdom program that CDI developed in collaboration with 15 business masters ranging from CPAs and intellectual property attorneys to six-figure industry producers. Finally, they also host an annual conference entitled the Global Career Empowerment Summit for individuals who are serious about getting their businesses on track.
"I've been there and I know how hard it can be to go it alone," says DeCarlo. "CDI makes it possible to enjoy starting and building a business, to avoid the isolation of going it alone, and to remove the mistakes that could have someone closing their doors and looking for their next job. It's not necessary if you are good at what you do – you just need to learn how to market it, sell it, and manage it."
About CDI: Career Directors International – http://www.careerdirectors.com
CDI is a global professional association that is committed to ensuring that career and resume professionals can grow and thrive in a rich, vibrant, exciting, safe, and nurturing environment. CDI is focused on championing the industry's cause for credibility and visibility; fostering exceptional success in every generation of career and resume professionals; and cultivating the career superhero that exists within each one of us.