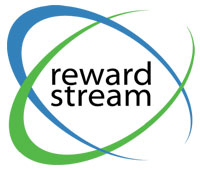 I would highly recommend the RewardStream program to any organization that currently benefits from word-of-mouth referrals by existing customers.
Vancouver, BC (PRWEB) May 16, 2013
RewardStream (http://www.rewardstream.com), a leading provider of loyalty and refer-a-friend programs for some of the world's largest brands, announced today that it would be sponsoring BCAMA's annual marketing conference, Vision, which will take place Wednesday May 22, 2013, at the Fairmont Hotel Vancouver. Conference attendees will listen to renowned keynote speakers and get the opportunity to network with local marketers as well as featured guest speakers that include marketing experts from Cirque Du Soleil, American Apparel, TELUS, and IBM.
The theme of Vision 2013 is "Explore the Crowd" and it will focus on how marketers must continue to uncover what makes people love or hate a brand and how to make their own brands stand out from the crowd. To help with this initiative, RewardStream is proud to offer a branded BCAMA Vision refer-a-friend program that will help spread the news about the conference and get attendees engaged and involved pre-event.
Said James Christensen, EVP of Business Development at RewardStream, "Not only did we want to show our support for one of the foremost local marketing events, but our refer-a-friend programs tie in closely with this year's theme of driving brand awareness with fans and advocates. We're happy to offer BCAMA a refer-a-friend program and we're sure that the event is going to be a huge success."
The Vision refer-a-friend program is offered to attendees as a way to spread the word about the conference to their friends and colleagues. For every friend that an attendee refers to the program who then registers for Vision 2013, both the referrer and the referee will qualify to receive a ticket to any BCAMA Evening Speaker Series event, a $50 value. The program can be found at https://vision2013.sparkrefer.com and will run until May 23rd.
Kerry Plowman from the BCAMA elaborated on the program saying, "We used RewardStream's referral program to drive increased attendance to our flagship event. It was amazing how easily their technologies integrated into our own, delivering a referral program that looked and felt like it was part of our own systems. RewardStream was fantastic at providing us valuable advice to ensure we had the proper incentives in place. I would highly recommend the RewardStream program to any organization that currently benefits from word-of-mouth referrals by existing customers. This is the only solution that truly compliments and grows the relationship between loyal customers and their personal networks."
RewardStream's sales and marketing team will be attending and exhibiting at the event on May 22 and will be available all day to answer questions about referral marketing, loyalty, and refer-a-friend programs.
About RewardStream
RewardStream is a leading provider of refer-a-friend software and loyalty platform solutions that can help you build deeper and more profitable long-term relationships with your customers. Our solutions track, measure, and motivate a wide range of behaviors beyond the purchase transaction to help you connect with today's consumers.
About BCAMA
The BC Chapter of the American Marketing Association has been BC's leading marketing source since 1955. As one of the most highly regarded chapters in North America, BCAMA was awarded with the prestigious international "Chapter of the Year" Award in each of the three years spanning 1994-1997, as well as numerous other awards over the last 20 years.