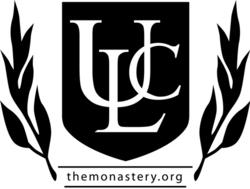 It is not the role of the courts to question the ULC's membership requirements or the method by which it selects its ministers.
Albany, New York (PRWEB) May 16, 2013
On April 25, 2013, a court decision upheld the legal rights of ministers of the Universal Life Church Monastery to solemnize marriages in the state of New York.
In Oswald v Oswald, the standing of the Universal Life Church (ULC) and its ministers was challenged. The complaint was not brought by a government official such as a county clerk. Instead, according to court documents, the plaintiff was a husband who argued that - because his wedding was performed by a minister of the Universal Life Church - he was never legally married. The court notes that the plaintiff had waited five years to file this suit, and if the court ruled in his favor, this would also invalidate an antenuptial agreement made three days prior to the marriage.
The plaintiff posed that ministers of the ULC do not satisfy the state requirements that govern who can legally preside over wedding ceremonies. Though the courts had decided in favor of the ULC in past cases, the judge stated in his opinion that existing case law was insufficient to resolve the matter and the plaintiff's claims warranted examination.
Though not referenced in the opinion, there has been some confusion regarding the ability of ULC ministers to legally perform weddings in New York, including from an article in the New York Times in late 2012, titled "Reconsidering the Rev. Best Friend." The court's inquiry set to determine whether the ULC is a "church" as defined by the Religious Corporations Law.
The plaintiff stressed the unconventional method employed by the ULC in ordaining members, which is done for free on the church website and does not require a test. He also stated that the ULC does not have an actual place of worship nor does it profess a belief to distinguish its church as a religion, or is not "faith-based."
The court refuted these accusations, first stating that "it is not the role of the courts to question the ULC's membership requirements or the method by which it selects its ministers." Regarding the non-traditional practices, it was shown that the ULC does indeed have numerous places of worship, even in New York, and the judge cited the church website's "About Us" page, saying "the communication and fellowship of our ministers is equal to the once a week sacrimonious [sic] fellowship in some of our most segregated and elitist churches." Additionally, since the formation of the church, the ULC has consistently advanced and advocated for its beliefs, and is thus determined to be a valid church and religion.
Now that it has yet again been determined that ULC ministers can legally perform weddings in New York, ULC Monastery members enjoy legal recognition in all locations except some parts of Virginia and Pennsylvania.
The Universal Life Church Monastery is a non-denominational church headquartered in Seattle. Anyone can legally become a minister by visiting the ULC's website and submitting their information. The website also features a catalog of minister supplies and a number of articles about how to perform weddings and other religious ceremonies. The Universal Life Church has ordained over 20 million ministers around the world. For more information concerning the legality and process to become ordained please go to http://www.themonastery.org/
Source: https://www.nysba.org/Content/NavigationMenu31/ProBonoAppealsProgram/OswaldvOswald.pdf