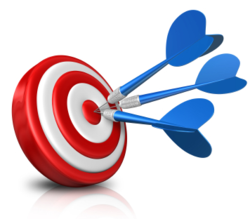 Chiropractic Marketing Does Not Have to be Expensive or Hard.
Clinton, IA (PRWEB) May 16, 2013
Dr. Mike Hamilton, one of the co-owners of Inception Chiropractic Websites, has recently announced the launch of a collection of programs for chiropractic marketing. This collection of marketing programs helped Dr. Hamilton and his wife build a large chiropractic office in less than two years.
When contacted at his office, Dr. Hamilton commented, "The chiropractic field is really feeling the effects of this economy and a new healthcare system. Chiropractors are not collecting as much as they used to and it is causing many doctors to get into financial trouble. "
Dr. Hamilton went on to say, "Increasing numbers of doctors are turning to chiropractic marketing techniques to save their practice. The problem is that most don't know where to start. They were never trained to be masters at marketing. They were trained to be great chiropractors."
Dr. Hamilton also said, "The collection of marketing programs that we released this week are the same programs that my wife and I used to build a five hundred visit per week practice in less than two years. We did our best to lay out every detail of the programs that are there. All the doctors need to do is follow the advice that they see there and implement."
Finally, Dr. Hamilton said, "There are a lot of doctors today that have been lead to believe that if they join a management group of some kind that new patients will just start flowing into the office. The reality is that the doctors have to implement and take action. I hope that countless doctors take advantage of the information we have to share."
To learn more about the marketing programs offered at Inception Chiropractic Websites visit Dr. Hamilton's Chiropractic Marketing 101 page by Clicking Here. This summary article will lead you to all the other marketing programs that are at your disposal.
Dr. Mike Hamilton is the co-owner of Inception Chiropractic Websites. He and his wife work each and every day to help doctors of chiropractic reach their online marketing goals. Dr. Hamilton also works to help chiropractors with all of their online marketing needs. You can visit his website at http://www.Inception-Chiropractic-Websites.com.