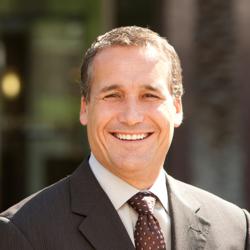 TERIS intentionally focuses on creating a custom process and offering cutting edge technology rather than product development. Our goal is to empower clients through education and expert solutions that best suit their needs. Richard Saldivar
Phoenix, Arizona (PRWEB) May 21, 2013
"Relativity is the preeminent review tool in eDiscovery today. Large firms and corporations are bringing the software in house. Unless eDiscovery is a primary business focus, law firms and corporations should consider hosting Relativity with an expert outside vendor like TERIS for cost control, data security, review efficiency, customizable workflow, and expert support" according to Jennifer DiGiacomo, J.D., TERIS/Phoenix.
As a fully featured, web-based e-discovery platform, Relativity allows users to create and automate custom workflows, make use of a complete set of text analytics capabilities including computer-assisted review, and build custom applications within the software to manage and search all types of case-related data and information.
"We have seen increased demand for Relativity hosting from corporate legal departments for many reasons including litigation cost control, SOC 2 Data Security, the ability to administrate multiple matters from a single platform, and custom reports that gauge review efficiency" says Frank Mancini, TERIS/Phoenix.
Some of the features provided in Relativity include native file review, diverse coding options, flexible workflow, integrated production suite, foreign language support, text analytics, and visual data analysis.
A Relativity Premium Hosting Provider, TERIS offers the following.

Relativity Certified Administrators to Run the Project
Dedicated Project Management to Enhance Review Efficiency
SOC 2 Security Protocols
A Custom Process
Timely Response
Live Call Answering
TERIS/Phoenix has two Relativity Certified Database Administrators on staff, Jennifer L. DiGiacomo, J.D., Senior Project Manager, and Sharon Brown, Project Manager as well as a Relativity Certified Sales Professional, Frank Mancini.
TERIS holds SOC 2 Certification which offers security, access reliability, confidentiality, process integrity, and privacy of information through the use of:
Biometric Locks
24-hour Closed Circuit Cameras
Rigorous Staff Background Checks
A Bank Vault for Data Storage
Data Redundancy
Bank Level Data Encryption
In a press release announcing TERIS as a Relativity Best in Service partner on December 13, 2011, Andrew Sieja, President and CEO of kCura, said, "It is important to us that Relativity users have a positive experience with the software. The Best in Service program allows us to recognize our partners who provide high-quality support, infrastructure, and product expertise to their customers, and we're proud to identify TERIS as one of these exceptional partners."
TERIS has seven regional locations throughout the United States. Founded in 1996, TERIS provides eDiscovery, Information Governance, Relativity and Computer Forensic solutions to corporate legal teams and law firms across the U.S. and internationally. TERIS' staff of almost 300 was named one of the top 20 eDiscovery service providers in 2008 by industry researcher Socha-Gelbmann.