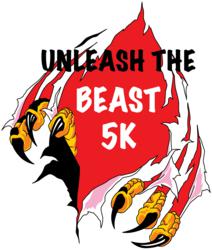 Fort Collins, CO (PRWEB) May 17, 2013
Altitude Running is hosting a 5k race on Saturday, June 1st, in Fort Collins. It will be the inaugural Unleash the Beast 5k. According to store owner, Jeff Carney, the impetus for the race is because "(they) have been so happy to become a part of the running community in Fort Collins, and want to "unleash" our gratitude to the community."
The 5k will be held at Fossil Creek Park, about two miles south of the store in Fort Collins. Race start time is 8:30 am, and the course will meander into the neighborhoods before returning to the park.
The beneficiary for the race will be American Cancer Society. Altitude Running is partnering with the Relay for Life happening in Fort Collins on that same day. For more than 65 years, the ACS has been finding answers that save lives - from changes in lifestyle to new approaches in therapies to improving cancer patients' quality-of-life. No single nongovernmental, not-for-profit organization in the US has invested more to find the causes and cures of cancer. "If you'd like to support the cause but aren't able to camp out all night at a track and run a shift of a few laps at 2 or 3am, then our race is perfect for you!" says Carney. The 5k will happen Saturday morning, as the Relay starts in the afternoon and continues through the night.
The top three runners in each age group receive prizes, and raffle prizes include running shoes and gear.