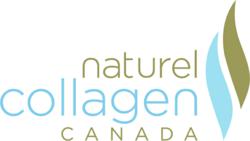 (PRWEB) May 16, 2013
Natural skincare provider, Naturel Collagen Canada, is announced to be one of the sponsors at this year's Royal Occasion Gala at The Royal Conservatory of Music in Toronto.
The gala's fundraising event, The Royal Occasion, takes place on May 22, 2013 and will support The Conservatory's mission to develop human potential through music and the arts. Their work encourages the joy and benefits of music and the arts through their broad-based programs and initiatives, and have impacted the lives of over 600,000 Canadians across the country.
"We have seen how The Royal Conservatory's work has made a difference in the lives of people all ages and backgrounds," says Jacqui Dunal of Naturel Collagen Canada. "By participating as a gift bag sponsor this year, we hope to help raise the funds needed to support their cause."
As their first sponsorship in a public event, Naturel Collagen Canada is proud to offer a gift bag to attendants of the event. Their gift bag will include a downloadable gift card with 10% off for first time clients.
To make a donation to The Royal Conservatory, please visit: http://www.rcmusic.ca/the-royal-occasion, over the phone at 416-408-2824 x457, or in person at the TELUS Centre for Performance and Learning, 273 Bloor Street West, Toronto, ON M5S 1W2.
About Naturel Collagen Canada
Naturel Collagen Canada is based in Thornhill, Ontario and is a distributor of Natural Collagen, Natural Collagen Skin care products and Natural Collagen supplement. The products carry all the cosmetics natural health product certifications and are produced in European Union country.
For more information, please contact:
Jacqui Dunal
Naturel Collagen Canada
Jacqui(at)naturelcollagen(dot)com
http://www.naturelcollagen.com