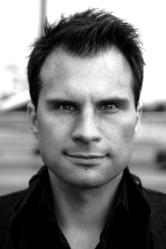 With my previous experience at Nokia, being French, living in Finland and working in English, I definitely can understand the challenges of developers in catering for a multicultural audience.
Helsinki, Finland (PRWEB) May 16, 2013
Transfluent, the world's leading provider of language translations for social media and apps, today announced that Mr. Julien Fourgeaud has joined the startup's team in the role of Vice President of Mobile.
Julien has previously worked at Nokia, Rovio, the company behind Angry Birds, and most recently as the CEO of Scarlet Motors, a developer of groundbreaking new electric vehicles. Julien adds to Transfluent his vast experience from product development in the mobile and apps space. In his role, Julien is to lead the development and marketing of Transfluent's iOS, Android and Unity language translation products.
Just this week, Google announced the Android developer tools will include a feature for ordering professional translation of apps right from the Developer Console. This perfectly validates Transfluent's view that localization of mobile apps if one of the fastest growing segments in the global translation industry. Transfluent, as the current technology leader in app and social media translations, is expected to grow rapidly over the coming months and years.
Julien comments: "With my previous experience at Nokia, being French, living in Finland and working in English, I definitely can understand the challenges of developers in catering for a multicultural audience. Transfluent has all the building blocks to optimize the localization workflow of developers, helping them to reach over 3 billion people. A great opportunity to build a new type of digital service."
Julien joins Transfluent's dream of creating a service that changes the way app developers and other companies communicate in global markets. Becoming the world's largest company in the language translations industry is one of the small steps on the path to empower communication across cultures and break the language barriers for everyone.
"We're very excited to have Julien as part of the team. He is a committed BASE jumping enthusiast, which really shines through in everything he does in business as well. Our mission is to do things in translation industry nobody thought possible, and Julien is a perfect guy to help us reach our ambitious goals," said Mr. Jani Penttinen, Transfluent founder and CEO.
Julien will be attending the Unite Nordic Conference in Malmö, and will stay in the city for Nordic Game Conference as well. He will then hop on a plane to Moscow to attend Startup Village in Skolkovo. Contact him at julien(at)transfluent(dot)com or call +358 44 581 9086 to schedule an appointment during one of these events.
---
About Transfluent
Transfluent (http://www.transfluent.com) is a provider of professional language translation for social media, web and apps. We're the only translation provider directly integrated to Facebook, Twitter, Wordpress, Zendesk, Magento and Weibo. Transfluent also supports iOS and Android apps natively. We power the whole spectrum of tools needed for global communication.
Our customers range from universities to rock bands, from small startups to NASDAQ-listed companies. Our service is powered by over 20,000 professional translators around the world, in 60 languages, which means we will always have a translator available when needed.
About Julien Fourgeaud
Before joining Transfluent, Julien was the CEO of Scarlet Motors, building the company and driving Product Development. Prior to that, Julien was leading the development of services products at Rovio Entertainment Ltd, the company behind Angry Birds.
As Technology Catalyst at the Symbian Foundation, he shaped the product roadmap of the organisation. Prior to this position, he worked at Nokia, contributing to key projects such as the transition from keypad to touch interface.
Julien holds an MSc in Computer Sciences, Telecommunications and Networks from the Ecole Francaise d'Electronique d'Informatique (EFREI), in France. He practices engaged sports such as Skydiving, BASE jumping and has been training for car racing (MINI JCW, Formula Renault).
Social Media:
http://facebook.com/julien.fourgeaud
http://twitter.com/julienfourgeaud