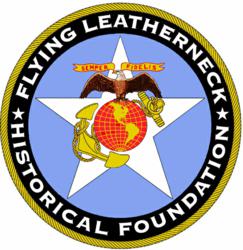 SAN DIEGO, Calif. (PRWEB) May 15, 2013
The Flying Leatherneck Historical Foundation will be hosting their annual black-tie fundraising gala, at The Westgate Hotel on June 1st at 5:30 p.m. to raise much-needed funds for the aviation museum at MCAS Miramar.
The guest of honor is NASA Administrator Charles F. Bolden, who will be speaking to the audience regarding the future of manned flight.
"It is always an honor to have Administrator Bolden here as our guest," said MajGen (Ret.) Bob Butcher, chairman of the board, Flying Leatherneck Historical Foundation. "The museum at MCAS Miramar is a command museum; however, the majority of its funding comes from the foundation to restore aircraft and maintain displays."
The evening will feature live and silent auctions, entertainment and a chance to meet some amazing aviators who have lived Marine Corps history and share the desire to continue a proud legacy of service. For more information, visit http://www.flyingleathernecks.org.
About The Foundation
The Foundation actively supports the operation of the Marine Corps Air Station (MCAS) Miramar Command Museum (Flying Leatherneck Aviation Museum) located on MCAS Miramar. We accomplish the mission by providing a volunteer base to support day-to-day operations and by providing financial support to augment austere DoD budgets.
About the Flying Leatherneck Aviation Museum
The Flying Leatherneck Aviation Museum (FLAM) has undergone a rigorous certification process and is one of only three certified Marine Corps Command Museums. The FLAM is the only museum in the world dedicated to the primary purpose of preserving the history of U.S. Marine Corps aviation and boasts a collection of more than forty vintage aircraft, a library with extensive research materials, photos, video, valuable memorabilia and artifacts.