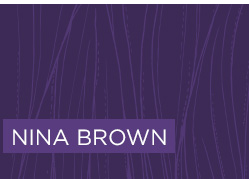 Santa Fe, NM (PRWEB) May 30, 2013
As part of her new website, NinaBrown33.com, the award winning author, speaker and founder of the Gathering of Golden Dolphins and the S.T.A.R. Clinic, has created an 11-part vlog series entitled, 'Eleven Tools to Assist in Creating the New Earth.'
The series includes 11 videos in which Brown shares insights, tools and techniques in a bite-sized format. "Nuggets," as Brown refers to them, "to help align one's will with the will of the divine creator."
In her own words, "What is different about this current 26,000-year cycle is that we are choosing to live in the now with no attachments to the emotions of the past or the future. Suffering and fear are removed from our now state of being, we just "are." As we change within, we change our external reality: the creation of a "new earth" from the "new heaven" within."
The first two video blogs, 'How to be Loved' and 'How to Live in the Now,' are currently available online.
Anticipated series topics, to be released weekly, include: How to Find Answers, How to Honor Chaos, How to Know One's Self as Divine, How to Find Support, How to Manifest, How to Honor Illness, How to Be Present, How to Raise One's Frequency and How to Join with Others in Creating the New Earth.
About Nina Brown:
Nina Brown is an award-winning author, international speaker, cum laude graduate of Bryn Mawr College and distinguished pioneer in business. Retired from the company she formed to assist women entrepreneurs, Brown has also served as a consultant and leader in the field of alternative medicine, once collaborating to form a company to bring neurosensory diagnostic tools to injured veterans. More recently, Nina founded the S.T.A.R. Clinic, which hosted several conferences, webinars and intensives, to help spread the central message of her books, inspiring and supporting participants to awaken to their human-divinity and personal power as sovereign creators. Her ceaseless dedication to spreading this message contributes to growing interest for an ever broadening worldwide audience. Brown now devotes enormous energies full time to this sacred spiritual mission.