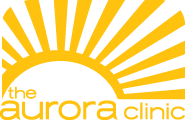 The evidence is overwhelming that marijuana can relieve certain types of pain, nausea, vomiting and other symptoms caused by such illnesses as multiple sclerosis, cancer and AIDS
(PRWEB) May 16, 2013
The Aurora Clinic is pleased to announce the launch of their medical marijuana evaluation program. With clinical experience in the field of medical marijuana reaching back to 2004, The Aurora Marijuana Clinic one of Oregon and Washington's top providers of medical marijuana evaluations.
The Aurora Clinic's mission is to help patients minimize their dependence on prescription narcotics and to live healthy, productive lives, free from pain.
The Aurora Clinic does that by identifying individuals who could benefit from medical marijuana and providing the physical exam needed to make legal use of it for medicinal purposes. The Aurora Clinic is committed to the highest legal and ethical standards and operates in full compliance with state and federal law.
The Aurora Clinic has earned a reputation for efficient, skillful, professional service. What does that mean? It means The Aurora Clinic's patients will also have their phone calls returned promptly. Patient's medical records are kept safe and secure in compliance with the Federal Health Insurance Portability and Accountability Act (HIPAA). Patients can expect their visit to last no longer than one hour, with all the patient's paperwork ready to turn into the state and with all their questions answered.
QUALIFYING MEDICAL CONDITIONS
"The evidence is overwhelming that marijuana can relieve certain types of pain, nausea, vomiting and other symptoms caused by such illnesses as multiple sclerosis, cancer and AIDS — or by the harsh drugs sometimes used to treat them. And it can do so with remarkable safety. Indeed, marijuana is less toxic than many of the drugs that physicians prescribe every day."
—Joycelyn Elders, M.D., former Surgeon General under President Clinton
Medicinal hemp can be used to address a variety of symptoms associated with migraine headaches, fibromyalgia, degenerative joint or disk disease, irritable bowel syndrome, Crohn's disease, osteoarthritis, chronic pain syndrome, multiple sclerosis and many other illnesses.
According to Oregon state law, these symptoms include:
Severe pain
Seizure
Nausea
Cachaxia (severe weight loss despite eating a healthy diet)
Muscle spasms
In addition, OMMP certification is legally available to anyone with:
Cancer
Glaucoma
HIV/AIDS
Alzheimers
Traditional pain management programs often involve medication that is addictive or that demands a higher dose as tolerance increases. There can also be unpleasant side effects, such as nausea and constipation. It doesn't have to be that way. The way that The Aurora Clinic see it, marijuana can help a patient avoid all of that, serving as a gateway—off of harmful narcotics and into a healthier, more productive life.
In addition to being a healthy part of a pain management program, marijuana can provide relief from nausea, irritable bowel and a host of other ailments.
The Aurora Clinic can be reached at (503) 232-3003 or by visiting there site at http://theauroraclinic.com