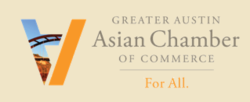 "iTexico's near‐shore operations and expertise in Appcelerator's Titanium platform epitomizes the innovative strategies that businesses have to embrace to be competitive in the 21st century" ~Rashed Islam, Board Chairman at the Great Austin Asian Chamber
Austin, Texas (PRWEB) May 16, 2013
"iTexico's near‐shore operations and expertise in Appcelerator's Titanium platform epitomizes the innovative strategies that businesses have to embrace to be competitive in the 21st century," as stated by Rashed Islam, Board Chairman at the Great Austin Asian Chamber of Commerce.
iTexico's emergence as a provider of software development services is solid and demonstrates outstanding growth in the market. iTexico has grown to over 55 employees with revenues over $1.5 million in just 2 years. As a company, iTexico has consolidated outsourcing technology and consulting services, under a near-shore approach as well as leveraging partnerships with leading technology companies such as Appcelerator, Microsoft and IBM. iTexico has accomplished several milestones and positioned as a top quality service provider in North America.
"It's been not so long since we started this adventure and as a company we are pleased to see how the industry has shown such an incredible response to our offerings. We are fully committed to continue to bring the absolute best service and talent available to help our customers achieve their dreams just like they are helping us to achieve ours," as stated by Anurag Kumar, CEO of iTexico.
As premier Integration and Training Partner of Appcelerator, iTexico has been leading growth in mobile development throughout across borders. iTexico advocates the usage of Titanium through training sessions in Mexico, Chile and Argentina as well as establishing strong alliances with international governments and organizations that directly impact on innovation.
Creating and growing a sustainable technology ecosystem is a very important goal for us. Although the talent pool for IT professionals is reassuring, there is no clear source for experts in mobile technology so we're creating one," said Guillermo Ortega, COO of iTexico and lead executive for the company's operations in Mexico.
As an Appcelerator strategic partner, iTexico has successfully implemented an intensive training program for the mobile development platform Titanium, across Mexico and Latin America. iTexico's training efforts have been greatly supported by the Mexican government since the beginning of the program. These efforts are supported specifically by entities such as the The National Chamber of Electronic Industry, Telecommunications and Information Technology (CANIETI) and MexicoFIRST.
iTexico is an Austin based initiative started with the collaboration of technology entrepreneurs and visionaries from the US and Mexico. The company aims to provide a valuable, high-quality alternative for US companies to rapidly build mobile applications and other software products as well as extending their development teams with talent based in Mexico.
iTexico, the Austin based nearshore technology and mobile app development partner, has been selected to be honored by the Greater Austin Asian Chamber of Commerce (GAACC) as the Emerging Asian Business of the Year at the Chamber's Awards Banquet on Thursday, May 30th 2013.