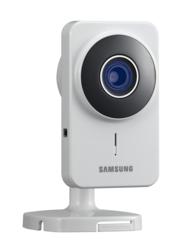 Love to see what's going on around the house when I'm away using my smartphone. Steve Kingdon
Ontario, Canada (PRWEB) May 16, 2013
Since the economic slowdown began in 2008, consumer fraud has been on the rise. According to the Better Business Bureau, contractor issues have been the number one cause of consumer complaints for the last five years. Home improvement scams are among the top type of consumer fraud, ranked third by the Consumer Federation of America. The Federal Trade Commission receives thousands of home repair-related complaints every year.
Homeowners who hire contractors to make remodeling upgrades to their homes usually don't think about the risks associated with letting strangers have free access to their property. Unfortunately, there is never a guarantee that the workers hired will be reputable and fulfill their promises. Being away from home during the day while work is being done makes it difficult to know exactly how the property is being treated.
The iWatchLife Contractor Watch feature can bring peace of mind by allowing the homeowner to know exactly what's happening on their property even when they cannot be there. With the iWatchLife system, homeowners can monitor their home from anywhere there is access to a computer or mobile device with an internet connection. Clients are consistently finding that the peace of mind a home video surveillance system provides is well worth the investment.
iWatchLife is a user-friendly remote video monitoring system that allows users to oversee all aspects of their home and property. iWatchLife makes use of an ip security camera and can be used in the home, on a vacation property or anywhere remote monitoring is needed. The system can help with keeping tabs on property, children, pets, a driveway, street, garage or yard. The iWatchLife system can be accessed from any computer, tablet or mobile device with an internet connection.
iWatchLife is a more innovative take on the home video surveillance system and makes use of cloud-based technology. This cutting-edge system intuitively considers the context, relevance and importance of the sounds and images it captures in the monitored environment. iWatchLife will automatically notify the user whenever events pre-designated as important are detected upon the premises.
Charles Black, President and CEO, explains: "There are so many benefits to keeping a watch on your property, your belongings and your loved ones. However, all too many people only come to appreciate this after the fact -- after something has happened."
Tom Leger, Vice President of Business Development for iWatchLife adds: "The idea to 'watch' construction remodelers came from one of our customers. This customer believes they have saved over a thousand dollars on a glass counter top that was broken by the remodeler's installer by demanding reimbursement. With the iWatchLife footage, they had the video evidence to prove their claims."
When using iWatchLife, customers have the ability to record, store and retrieve specific video footage and clips in the cloud. False alerts are minimized through a customized event detection feature called iWatch Zones. Alerts and monitoring stream in real time from any internet connected device. The technology can help consumers to determine if contractors are showing up on time, if the work is being done properly, if the correct materials are being used and if the workers are treating the property with respect.
The iWatchLife system has brought video monitoring into the 21st century, capitalizing on the latest in cloud technology. It utilizes artificial intelligence and advanced video analytics to provide unequalled functionality for users. This home video surveillance equipment takes the wireless security camera to the next level, and customers are reporting that the technology is both affordable and easy to use.