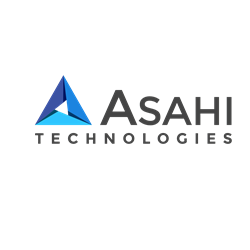 Our tailor made Openbravo ERP solutions help businesses to improve overall business performance and deliver superior ROI in relatively shorter timeframes.
New York (PRWEB) May 16, 2013
Widely used by startups and mature organizations, Openbravo is a complete, web based ERP platform for rapid deployment and custom integration to plan, administer, and measure all business processes. A credible, cost effective alternative to mainstream ERPs, the software is especially suited to small and medium level businesses which cannot afford big budget investment costs. Loaded with exclusive features such as a flexible and intuitive, modular platform with access to 3rd party plug-ins, Openbravo is a full featured, role based ERP suitable for simple and complex deployments. And to let organizations wanting to cut costs & increase turnover by making their daily processes more efficient, the New York based tech firm has launched Openbravo ERP development services at cost effective pricing plans.
Openbravo is a comprehensive management software tool that supports processes for Sales, Purchasing, Production, Accounting and Project Management. Allowing easy integration with third party applications such as web shops and POS (Point-of-Sale) systems, the ERP software is extensively scalable and adaptable. Openbravo's unique design empowers users with high productivity platform features such as role-based workspaces, type-ahead column filtering, and integrated alert management. These features enable users to remain informed about changing business conditions and help them to take informed strategic decisions. As a provider of open source ERP software backed by a vibrant developer community, Openbravo ERP delivers user-friendly, practical, and highly productive ERP solutions on the market.
Speaking about the launch, Mr Vinod Subbaiah, the CEO and Founder of Asahi Technologies said, "By providing innovative ideas and cutting edge technology into the solutions, we ensure our global clientele a competitive edge in their markets. We reiterate our commitment to customer success by offering them the myriad benefits of a streamlined operational environment. Our tailor made Openbravo ERP solutions help businesses to improve overall business performance and deliver superior ROI in relatively shorter timeframes."
The developers at Asahi Technologies provide effective Openbravo consultation and deployment services and are committed to deliver top notch business applications that aptly match simple to complex business needs.To help businesses know more about Openbravo ERP development services, the firm provides a free online consultation to clients letting them understand their development options.
About Asahi Technologies
Asahi Technologies is a New York-based web design and development firm that provides software consulting and Web solutions to small and medium level businesses all across North America. Asahi Technologies specializes in responsive design, cloud computing, online marketing, mobile application development and open source technologies. Under the leadership of Mr. Vinod Subbaiah, who himself started his career as a software programmer, Asahi Technologies' team comprises of experienced software professionals having extensive knowledge of technology with B2C and B2B operations. The firm's headquarters is located in New York City, NY.