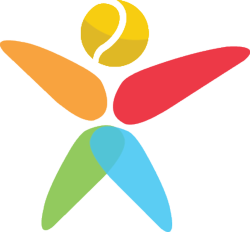 We wanted to build website that offers competitive league matches, sportsmanship and friendly matches at the same time
La Jolla, California (PRWEB) May 16, 2013
eTennis League, a new website focused on recreational tennis, formats groups of players of similar skill levels together in an organized leagues.
"Our singles, doubles and mixed doubles leagues are perfect for busy lifestyle and for tennis players who just can't get enough tennis," describes founder Vlastimir Sindelic. "All you have to do is to register, for free of course, set your age, gender and skill level. After that, you can join our seasonal leagues or play friendly matches. It's all up to you."
eTennis League is loaded with great features like Availability Setting Option, Sportsmanship Rating, Match Notes, Dynamic Prize Distribution System and responsive design that is formatted for computers, tablets and smartphones so you can easily submit scores right there on the court. Spring season was experimental one has brought many superior innovations. Number of points needed to qualify for playoff has increased to five points (sets). With new website design, it's easy to find friendly matches near you and play more tennis. Starting summer season, IPhone and Android App is expected.
"It's our member's high expectations that drive us to improve our leagues. Players expect our leagues service to get better with each new season and have good ideas on how that should happen so we've been listening." says Vlastimir.
To offer feedback, get more information or partner with eTennis League, please email tennis(at)etennisleague(dot)com or call (619) 757-9650.
About eTennis League
eTennisLeague.com is a state of the art flex tennis league website that provides quick and easy way of finding tennis players using criteria like location, gender and skill level. It connects recreational players and offers leagues with competitive matches from beginner to advanced , superior customer service and easy-to-use website.
eTennis League is free to join. For more information or to sign up please visit http://www.etennisleague.com