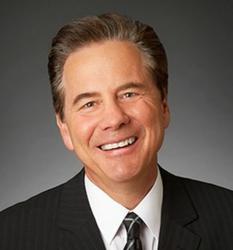 San Diego, CA (PRWEB) May 18, 2013
A San Diego Police Department officer was reportedly involved in a fiery car crash recently in the San Diego area, according to NBC. Emergency agencies report that the crash occurred on southbound Interstate 5 near Palm Avenue. According to the SDPD, the officer was able to flee safely from the fiery vehicle.
NBC reports that the crash occurred after the officer drifted onto the right shoulder and struck a sign. He then swerved to the left, hitting a gray Dodge Challenger. The impact sent both vehicles into the center divider. That's when the patrol car burst into flames. Both drivers were treated for only minor injuries.
It is still not known why the patrol car drifted into the right shoulder, and the names of the accident victims have not yet been released. However, SDPD Officer Dan Lasher did provide some insight to NBC about the present condition of the officer. According to Lasher, "He was conscious and talking at the scene, but they were talking about a possible head injury, so he was taken to a local hospital to be checked out." The CHP and SDPD are still investigating the crash.
San Diego auto accident lawyer Jeff Nadrich recently commented on the case. According to Nadrich, "What's interesting is that investigators are having such a difficult time pinpointing a cause. There may be any number of variables involved, but stories like this serve as humbling reminders of how unpredictable the highways can be. That's why it's so imperative that you contact a qualified personal injury lawyer in the event of a crash. You may be entitled to compensation and not even realize it."
Nadrich encourages all auto accident victims to seek the advice of an auto accident attorney, like the San Diego auto accident lawyers at Nadrich & Cohen, LLP.
About Nadrich & Cohen: Jeffrey Nadrich is a San Diego auto accident lawyer with Nadrich & Cohen, LLP. The office is located at 2534 State Street, Suite 420, San Diego, CA 92101. Nadrich & Cohen handles all types of wrongful death and serious injury accident cases, including auto, truck, bus, motorcycle, and bicycle accidents, pedestrian collisions, boating accidents, dog bites, defective product cases and nursing home abuse. Victims are encouraged to call 1-800-718-4658 or 619-230-8830 for a free consultation with a Nadrich & Cohen attorney.
Sources:
NBC: CHP Reveals Cause of I-5 Police Car Crash; April15, 2013
NBC: SDPD Officer Involved in Fiery Crash; April 14, 2013