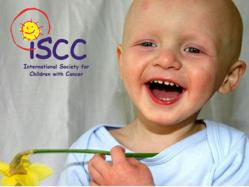 One World One Love, One World One Life !
Irvine, CA (PRWEB) May 30, 2013
For those who want to donate to cancer, their means to benefit those less fortunate just got easier, according to The International Society for Children with Cancer in Irvine, California. Between such common online solutions like those provided by donation giant PayPal and new, unique, lesser-known portals that offer even more benefits, organizations that help the millions in need annually, can utilize more of the money brought in more easily than ever before.
According to ISCC, many of their big dollar supporters donate to cancer through their agency because it helps children who are afflicted by this dreaded disease. But they also do so regularly because they know "it will get processed immediately and be put to good use," said an ISCC representative. In years past, it may have taken weeks and even several months to market a fundraiser, put on a fundraising event, collect donations, then process checks for use by international children's cancer hospital facilities. "In the interim, children's lives may have been compromised or even lost to cancer," explained the representative.
Emerging, advanced payment companies, such as Clover Donations, have set up new systems for direct deposit donations by donors, which cut down on processing fees for the non-profit, enabling more money for the cause they support. Also, periodic payment scheduling can be set up so that donors don't forget their regular payments (which may be easier than one larger lump donation). Giant payment processing company PayPal has been a big part of the process, enabling non-profit organizations to take donations easily, while receiving a discount for the processing. PayPal also can help non-profits acquire new donors via their database. "That's totally new! These companies have not only streamlined donation acquisitions, but have given us leads."
"All of these new means help us to ultimately save money and use more money to help children who have cancer. That's our main goal, and if we stay ahead of the curve in the process, that's all the better," says the ISCC representative.
The International Society for Children with Cancer is a non-profit, non-governmental, non-political international cancer society. Among the leading child cancer charities around the globe, ISCC is dedicated to helping children with cancer, regardless of their financial status and nationality. ISCC strives to connect with those who want to donate to cancer in an effort to save the children by breaking the link between children and cancer. 100% of all donations are tax deductible.
The International Society for Children with Cancer support staff is available for both mainstream national and regional online, print, radio and television interviews. Images and information about ISCC and how to donate to the non-profit are available on: http://www.iscc-charity.org