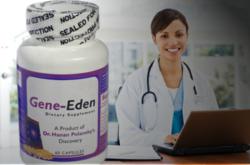 I go to the nail salon all the time. I never thought my pedicure could give me some nasty virus that's gonna stick with me my whole life. I don't want that! - Yolanda A., polyDNA Survey Respondent
Rochester, NY (PRWEB) May 17, 2013
Hepatitis Monthly reports in a new study that during a haircut, shave, or pedicure, barbers may accidentally expose themselves to their clients' blood, transmit their own infection to their clients, or transmit the infection from one client to another. Thus beauty salon staffs have a potential role in spreading Hepatitis C infections. The study was published in March of this year. (1)
The Hepatitis B Foundation says that, "Practically speaking, certain shop activities could provide a vehicle for transmission of HBV and other blood-born pathogens if adequate precautions are not followed." The Foundation also says that, "At your favorite nail salon, it is possible that "tools of the trade" such as nail files, cuticle pushers, nail buffers, brushes, clippers, are not single-use, or properly disinfected. Microscopic droplets of blood could readily transmit infectious disease. Even items such as finger-bowls and foot basins need to be properly disinfected." (2)
"Blood-borne viruses such as hepatitis B, hepatitis C, and human immunodeficiency virus (HIV) have some common epidemiological characteristics, and have infected millions of people throughout the world. Patients infected by acute hepatitis or HIV infections may not be aware of the disease, and thereby cause transmission to others." (1)
"I think that's totally scary. I go to the nail salon all the time. I never thought my pedicure could give me some nasty virus that's gonna stick with me my whole life. I don't want that!" – Yolanda A., polyDNA Survey Respondent
polyDNA recommends that people educate themselves about Gene-Eden-VIR, a natural remedy against the latent HCV virus, the stage of the virus that has no symptoms. "The key to your health is to reduce the level of the latent viruses in your body to harmless levels." - Dr. Hanan Polansky, Director, Center for the Biology of Chronic Disease (CBCD)
In a post marketing clinical study, Gene-Eden-VIR was shown to be safe and highly effective against the latent HCV virus. (3)
Each capsule of Gene-Eden-VIR contains a patented formula of five all natural ingredients including selenium, camellia sinesis extract, quercetin, cinnamomum extract, and licorice extract. In addition, each bottle is GMP Certified. (4)
To learn more about Gene-Eden-VIR, the only product on the market today that helps the body target the latent HCV virus and that is scientifically backed by published material, visit http://www.gene-eden-kill-virus.com.
References:
###
(1) http://www.ncbi.nlm.nih.gov/pubmed/23658593
(2) http://wp.hepb.org/2011/11/04/hepatitis-transmission-risk-in-hair-and-nail-salons-an-hbv-perspective/
(3) http://www.cbcd.net/Gene-Eden-VIR-Clinical-Study.php
(4) http://www.gene-eden-kill-virus.com/studies.php
polyDNA is a biotechnology company that develops dietary supplements using the unique scientific method developed by Dr. Hanan Polansky, which is based on Computer Intuition.
In addition to his unique scientific method, Dr. Polansky published the highly acclaimed scientific discovery called Microcompetition with Foreign DNA.
The discovery explains how foreign DNA fragments and specifically DNA of latent viruses cause most major diseases. polyDNA developed Gene-Eden-VIR, an antiviral natural remedy that helps the immune system kill latent viruses.