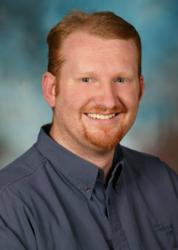 Joel has been the leading authority in this community for years now, and working with him is always productive and insightful.
(PRWEB) May 21, 2013
On Wednesday, May 22nd, Intlock and their special guest SharePoint expert Joel Oleson will be hosting a free one hour webinar with valuable insights and tips for SharePoint. The webinar will feature two parts; in the first segment, Joel will share his experiences and practices with analytics coming directly from SharePoint. He will also discuss matters related to content, users, browsers and different operating systems.
The second segment will involve issues relating to more specialized analytical tools for SharePoint, a field Intlock is currently a leader in. Yarin Negri, Intlock's Director of Marketing will discuss the advantages of a product that is specialized for SharePoint. Both segments will reflect all of the improvements and changes made in SharePoint 2013 and the advantages of SharePoint online.
Intlock respects and values the expertise of MVP's and the SharePoint Community, and this is the first collaborative webinar with Joel Oleson.
"We at Intlock have always tried to maintain close ties with the SharePoint community, especially since our product is the only one that specializes exclusively for SharePoint. The feedback from end users, architects and developers, is of great importance in our field. Joel has been the leading authority in this community for years now, and working with him is always productive and insightful," Yarin Negri, Director of Marketing at Intlock and co-host.
Joel Oleson started out his SharePoint career working at Microsoft. He was the architect and designer of the first global deployment of SharePoint, and was involved with global collaboration teams and many projects regarding SharePoint in the early 2000's. He was also one of the important technical voices of the SharePoint 2007 release. Since branching out on his own, Joel has become the main celebrity in the SharePoint community, and is also known as SharePoint Joel by his extremely successful online blog. Voted number one SharePoint blogger in 2012 and recognized as the top SharePoint online influencer, his reputation is beyond approach. Joel is also renowned for his training skills and speaking qualities which in turn makes him very popular in international Conferences and meetings.
One of the busiest men in the SharePoint industry will be speaking tomorrow at the The "Improving the SharePoint Experience with Insights from Web Analytics" webinar. His expertise and insight into the analytical aspects of SharePoint have proven to be precise and useful to developers and more importantly, the end users as well. He helps users understand the best way to migrate their work flow onto SharePoint and make use of the analytical data.
To hear what he has to say, sign up for The "Improving the SharePoint Experience with Insights from Web Analytics" webinar!
About Intlock
Intlock was founded in 2005. Ever since, it has been a leader in analytical solutions for SharePoint Intranets and Internet websites. As the company's flagship product, CardioLog Analytics set Intlock apart and put it ahead of the competition. CardioLog provides organizations with insights on how their SharePoint portal is being used, and helps optimize the portal. As organizations started to expand, so did the use of SharePoint to public facing websites. A demand grew for marketing tools designed for SharePoint, which lead to the release of the SharePoint Marketing Suite, which includes a wide range of marketing solutions for enterprise-level websites.
Today, Intlock products support all of the SharePoint versions, including the new 2013 edition. They offer a variety of insightful features and tools to help optimize portal and site productivity, as well as maximize the ROI.
Intlock, based in Boston, Massachusetts, has offices and partners throughout the world. Some of the customers utilizing these products are large worldwide enterprises such as Applied Materials, Fidelity Investments, and US Department of State. We also offer a variety of packages for small business and NGO's.
If you would like more information about this topic, please contact Iva at +1-617-500-8461 (US) or email us at info(at)intlock(dot)com or james(dot)wright(at)intlock(dot)com.