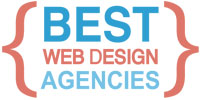 Net@Work Named Third Best Web Development Company by bestwebdesignagencies.com for May 2013
(PRWEB) May 16, 2013
The independent authority on web design and development, bestwebdesignagencies.com, has released their list of the thirty best web development companies naming Net@Work the third best web development company for May 2013. bestwebdesignagencies.com evaluates and ranks the top performing web development companies that offer a professional custom development services for businesses looking for an online platform. Thousands of web design and development companies have been considered for the rankings whereas only the ten best offering web development services have been included in the rankings.
Net@Work provides professional website development services for different types of websites which focus on various areas of news, ecommerce businesses, corporations, restaurants, and other types of businesses. They focus on creating strategic and effective websites for their customers which solve their problems of functionality and automation. They also provide online marketing services, web design, and custom content management systems.
Professional web development companies are put through a meticulous evaluation process in order to identify the top performing agencies and rank them according to how their compare to competitors in the industry. During this process five areas of evaluation are used in order to identify their key strengths, weaknesses, and competitive advantages. The five areas of evaluation used by bestwebdesignagencies.com in order to benchmark web development agencies include development standards, browser compatibility, code security, services, and customer support.
In order to perform a more in-depth analysis of web development companies bestwebdesignagencies.com also contacts client references in order to obtain a unique view from the perspective of the companies using the services. At least three client references are used when evaluating web development companies in order to obtain the unique perspective of the services each web development company provides based on the results achieved from each client. Clients are asked questions about their overall opinion on the experience, their communications with the vendor, and about any issues which may have occurred and how the vendor handled each issue.
bestwebdesignagencies.com evaluates and ranks the best web development companies in order to assist businesses in making the right decision when selecting an agency. Those looking for a robust web development company should consider Net@Work for their web development projects.
ABOUT bestwebdesignagencies.com
bestwebdesignagencies.com is an independent research firm with a dedication to providing a list of the best web design companies and web development firms in the industry. Through meticulous research and developed methods for evaluating and ranking companies, bestwebdesignagencies.com has provided customers of web design and development services with a great resource to find a top performing web design company. Evaluations are carried out by a specialized team of researchers who examine thousands of applicants each month. bestwebdesignagencies.com provides their rankings free of charge to companies and individuals searching for a quality web design firm or looking for other design and development services with updates being provided on the first of each month. The website also provides information and resources for those looking to learn more about web design and development services.
To view the rankings of the best web development companies visit:
http://best-web-development-company.bwdarankings.com/
For more information about Net@Work visit: