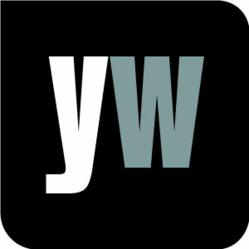 London, UK (PRWEB UK) 28 May 2013
There is no doubt that whatever is missed in diets is made up for substantially in the form of tiny little add-ons such as the Omega-3 or Omega-6 supplements that are usually contained within fish. Of course, the last thing that we want is for our breath to smell like fresh salmon each time.
Vitamins and supplements are often beneficial.
At least, that is the idea.
According to Yourwellness (http://www.yourwellness.com/2013/04/could-fish-oil-supplements-do-more-harm-than-good/), the University of British Columbia's Okanagan encountered an intriguing breakthrough when they found that there was no value in fish oil supplements for the heart and brain, but in fact interfered with the gastrointestinal tract. Sanjoy Ghosh and his team tested fish oils on mice that were already on a substantial diet of vegetable oil, only to find that their bodies couldn't regenerate gastrointestinal and cardiac cells. The fish oil tablets were in fact no benefit at all and instead, caused problems for other parts of the body, which, according to Ghosh, is due to a combination of omega-6 fatty acids in vegetable-based oils and the omega-3 fatty acids in fish oil that can cause damaging oxidative stress to your body.
Further studies into the fish-oil supplement in Milan state found, as cited by Healthfinder (http://www.healthfinder.gov/News/Article/676226/fish-oil-supplements-dont-protect-against-heart-trouble-study), that taking supplements should not always be a method of dietary life, according to lead researcher Dr. Gianni Tognoni, from the Istituto di Ricerche Farmacologiche in Milan.
"Contrary to the expectations, adding supplemental omega-3 fatty acids does not have any specific advantage in a population that is considered at high risk of cardiovascular disease," he stated.
Tognoni also said omega-3 fatty acids do seem to help prevent abnormal heart rhythms following a heart attack or heart failure. There appears, however, to be no value in taking the supplements to prevent heart disease, he added. "Don't trust too much on drugs that attempt to mimic lifestyle [changes]."
Whilst taking supplements may endorse a course of healthy living, the warning is that it cannot be something to put stock in. If doubts about something as substantial as Omega-3 supplements are rising, then it only suggests that a healthy diet is better than one complicated by the reliance of something in the form of a small pill.