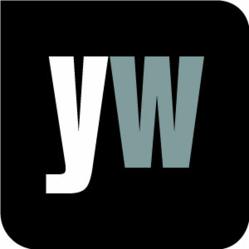 London, UK (PRWEB UK) 29 May 2013
As May is Asthma Awareness Month, the National Institutes of Health (NIH) stood with the international community to renew their dedication to improving the quality of life for the estimated 300 million people living with asthma worldwide. The NIH announced last week that the organisation is undertaking multiple ongoing studies and programmes in order to reduce the suffering of asthma patients.
The NIH's ongoing efforts include a clinical research network from the National Heart, Lung, and Blood Institute (NHLBI) who are examining different responses to asthma medications among African-Americans. The NHLBI recently launched the Consortium on Asthma among African-ancestry Populations in the Americas External Web Site Policy, which is developing a powerful gene chip to identify genes driving asthma disparities in this understudied population. The National Institute of Allergy and Infectious Diseases (NIAID) is responsible for an Inner-City Asthma Consortium which designs and implements immune-based therapies for asthma and conducts studies to define and treat the disease in inner-city children.
With this in mind, Yourwellness Magazine took a closer look at asthma, investigating as to whether medication is the only option for an asthmatic child. Yourwellness Magazine reported, "When your child's wellness is affected by asthma, it can feel like you have no choice but to give them medicine so that they can make it painlessly through the day. However, in most cases, these have been designed for adults, and so if you're worried about the effects asthma medications can have on your child's well being, there is another way of reducing their pain."
Yourwellness Magazine explained that food sensitivity accounts for almost 75 percent of the cases of childhood asthma, and so avoiding certain food triggers can help to reduce asthmatic symptoms. Yourwellness Magazine outlined the main foods that tend to cause asthma symptoms:
1. Wheat products
2. Dairy products, and milk and cheese in particular.
3. Polyunsaturated fats, which are found in margarine, vegetable oils and processed and convenience foods. These omega-6 fats can promote inflammation in the body, which initiates the underlying processes that lead to lung constriction that is characteristic of asthma.
To find out more, visit the gateway to living well at http://www.yourwellness.com.