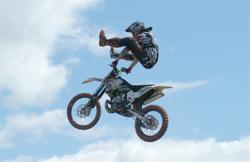 Facebook offers so many user engagement methods that can be used to attract more clients and spread the word on any business. - Ciaran Connolly, Co-Founder of ProfileTree
London, UK (PRWEB) May 18, 2013
Changing Careers can be a very tricky business, Philip Ledwith followed his passion for photography and left a successful career in IT for it. He spoke exclusively to ProfileTree about every aspect of being a photographer and Photography Art.
When asked about the benefits of being self-employed, Philip said, "You can do things when you want or need to, and not be constrained to be in a specific place Monday to Friday."
He advises people looking to work on their own to be careful saying, "It's not for everyone, there are risks and it can be scary, but there is a lot going for it as well. You have to be very self-reliant, dedicated and have a degree of confidence."
Ciaran Connolly, Co-Founder of ProfileTree suggests using Facebook to engage fans on daily basis with promotions, surveys and questions. "Facebook offers so many user engagement methods that can be used to attract more clients and spread the word on any business."
If you have been offering a skill or service -and would like to share some advice with others - or share where you have had success and things that did not go so well - just email the team at ProfileTree today. Send your details to hello(at)profiletree(dot)com and you will be contacted shortly.
Profile Tree's main goal is to help small business owners reach new customers every day with the most innovative online marketing tips and techniques.
About ProfileTree: ProfileTree is a free listing service where self employed and small business owner can create an online marketing profile. From Pencil or Portrait Artist to Self Employed Service Providers - anyone can create a skills profile on ProfileTree for free.