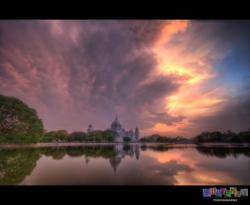 "Entrepreneurship is about creating an opportunity from what you can do best and if you can create something brilliant, why not start a business out of it?" Ciaran Connolly, Co-Founder of ProfileTree
London, UK (PRWEB) May 19, 2013
Inspired by his father and encouraged by a group of photographers on photography forum, Sudip Roy decided to turn his hobby into a career. He talks to ProfileTree about Modern Photography and the business in an exclusive interview.
Speaking about his motivation to becoming a photographer, Sudip said, "(Photography) slowly became a serious hobby, with the coming of internet helped in seeing works of different photographers around the world and so on the interest grew."
As for advice to others starting their own business, He said, "Plan well, do your research, read a lot, know your equipment, and most importantly know your customer."
"Entrepreneurship is about creating an opportunity from what you can do best and if you can create something brilliant, why not start a business out of it?" says Ciaran Connolly, Co-Founder of ProfileTree.
If you have been offering a skill or service -and would like to share some advice with others - or share where you have had success and things that did not go so well - just email the team at ProfileTree today. Send your details to hello(at)profiletree(dot)com and you will be contacted shortly.
Profile Tree's main goal is to help small business owners reach new customers every day with the most innovative online marketing tips and techniques.
About ProfileTree: ProfileTree is a free listing service where self employed and small business owner can create an online marketing profile. From Pencil or Portrait Artist to Self Employed Service Providers - anyone can create a skills profile on ProfileTree for free.